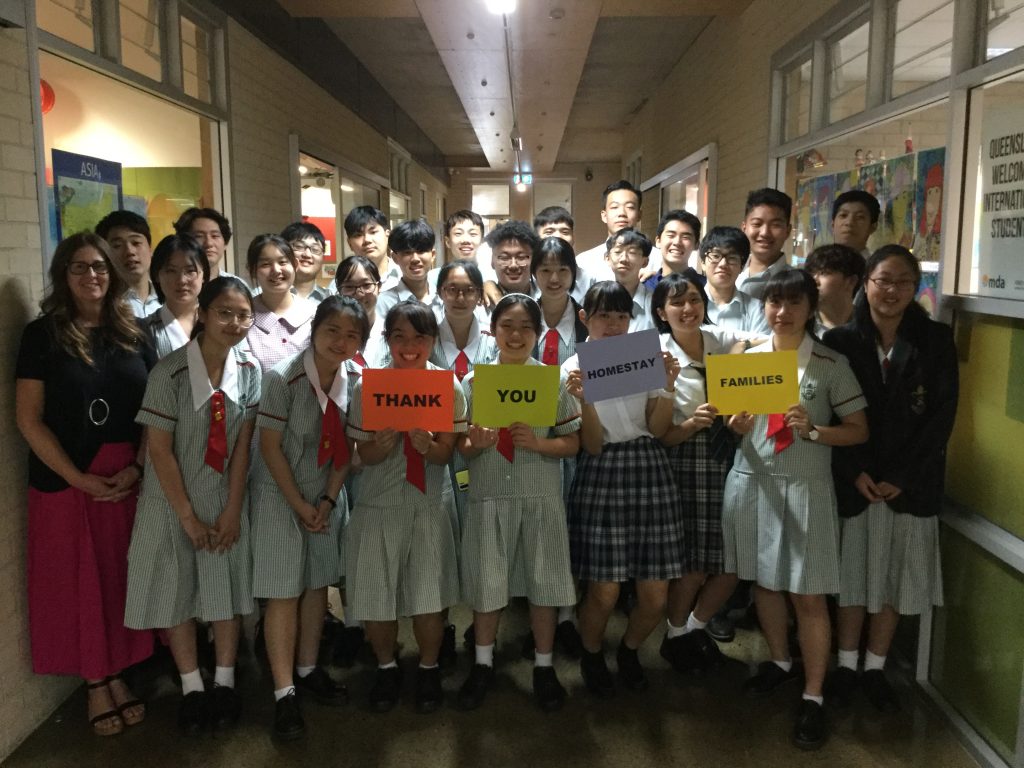 Thank you Homestay families
We would like to say THANK YOU to all of the wonderful homestay families who have supported our students and our International School through a challenging start to the school year.
Homestay is an Australian family welcoming an International student into their home.  It is about providing a warm, friendly environment for a sometimes nervous student who usually has never been away from home before. This experience also offers Australian students an opportunity to learn about other cultures, a chance to make new friendships and develop foreign language skills, particularly those students already studying either Japanese or Chinese at St Paul's.
St Paul's offers homestay to students from all around the world. We have a number of long-term and short- term students visit us each year from countries including Japan, Hong Kong, China, South Korea, Italy, Argentina, the Philippines and Romania. It is a very rewarding experience and a chance to make life-long friends.
If you are interested in hosting a student, please call into the International School for an information pack or contact our lovely Homestay Coordinator, Mrs Sharon Sutherland at [email protected].