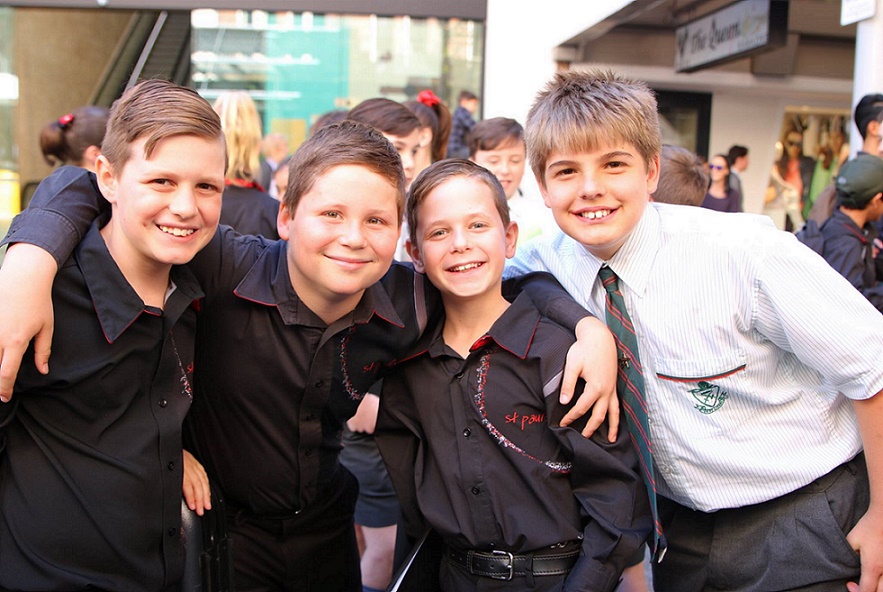 Term 3, Week 3 Music Update
Brisbane City Bands Festival – Sunday 23rd July 2017
This past weekend saw many of the St Paul's Music ensembles perform in the Queen Street Mall in front of thousands of passing shoppers. This was an amazing opportunity for our ensembles to perform live in front of a public audience and showcase their talent. This was also a great opportunity to promote the St Paul's Music Program.
Everyone thoroughly enjoyed the day out, from our young Junior School musicians, up to our senior music students, as well as our families and friends. There is no doubt that this mall performance brought back some great memories of performing at the Ala Moana Shopping Mall for the Hawaii Tour students!
Congratulations to everyone who played and thank you to all of the students and conductors for your hard work.
Caitlin Alletsee and Lachlan Hardie (Executive Music Captains 2017)
Term 3 Performance Dates
Please make sure you check the 'Events' tab on the St Paul's Music website for the most current and detailed information about upcoming performances. The current list of Music dates to remember is as follows;
Sunday July 23 – Brisbane City Bands Festival @ Queen St Mall
Monday July 24 – Music Ensemble Photos – bring performance uniform to school
Thursday August 10 – 'Essentially Ellington' Big Band Festival (Stage Band and Big Band) @ Marist College Ashgrove
Saturday August 26 – St Paul's Fair performances
Sunday September 10 – Junior Ensembles Concert @ the Walker Centre
Contact Us
For more information on events, lessons or ensemble rehearsals, please visit the St Paul's Music website – http://stpaulsmusic.com.au/ – and follow us on Facebook (St Paul's Music) and Instagram (@musicsps).