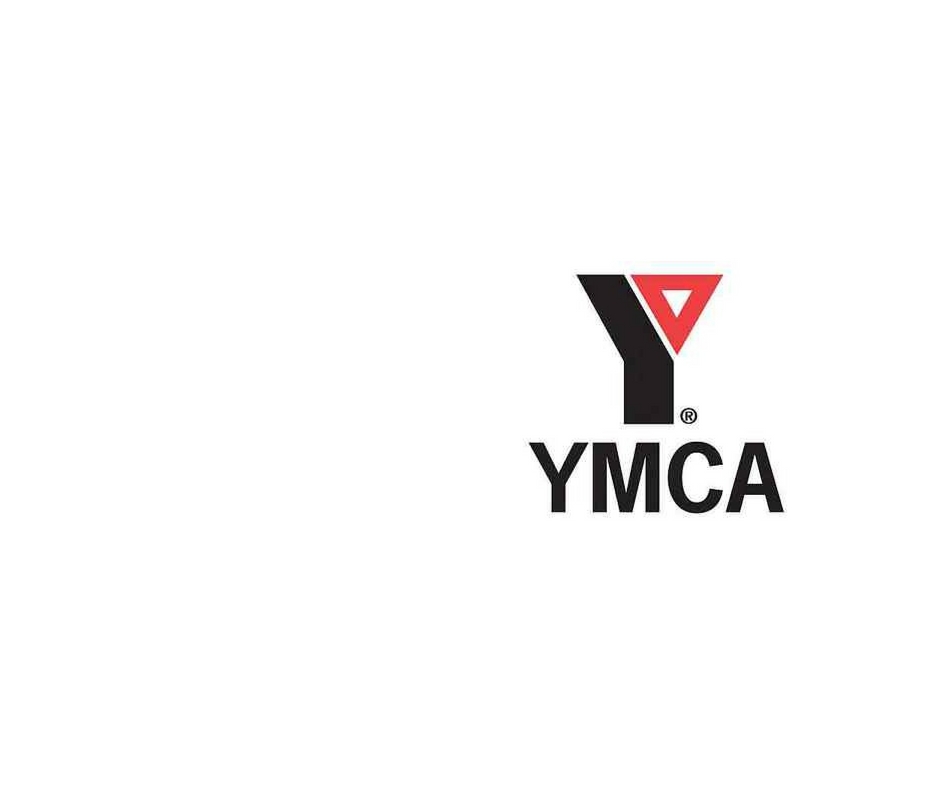 Term 1, Week 7 YMCA Update
Important messages from your Coordinator:
Holiday program
As Easter vacation is just around the corner, we are expecting our holiday program to be out very soon. As usual, there will be exciting excursions, incursions and in-service activities on the list and places will be limited, particularly excursions, due to bus capacity.
We ask you to complete the holiday care booking forms if you want to secure a place for the holiday care.
Parent contribution
At YMCA, we're devoted to offering fun and engaging learning experiences for all children, with a range of interests and abilities. We're are also committed to making every child's experience positive, and this is where we need your help. Take the time to fill out our parent feedback book in the foyer or even a chat with one of our friendly staff about what you believe we can add to our Quality Improvement plan to ensure our service is running on all engines. We want to thank you for your support in ensuring we can offer a nurturing and stimulating environment for all children at YMCA.
 What's been happening last month: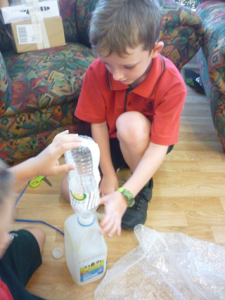 We started off the new year with new experiences and we are glad we are able to create some very unique and fun weekly themes. To start with, 'All Things In The Air' theme went off without a hitch offering some ideas for the scientifically minded.
We made our own hot air balloons using egg cartons, straws, sticky tape and party balloons. The outcome was a range of different shapes, sizes and colours as children brainstormed the best way to make their hot air balloon. Some children went for the very logical and practical creation whilst others went for a more creative and vivid design.
Overall, it was interesting to see who did what and how they overcame the problems that arose with their design. Most importantly though, there was a lot of smiling faces as they laughed with their friends and 'piloted' their very own hot air balloon.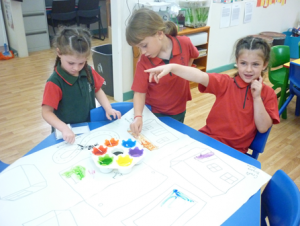 Our next theme was about the children imagining and designing their own YMCA city. But what would they put in it!? There was no simplicity here! Children wanted everything from a swimming pools to a go kart track, to computer labs and also a drama centre. We thought children might have to dip into our savings a bit to create something that lavish. Some of the younger girls decided to paint their creation instead of pulling out the box construction which was a good idea as they got the chance to have a bit of messy fun.
Thank you from the YMCA St Paul's team.