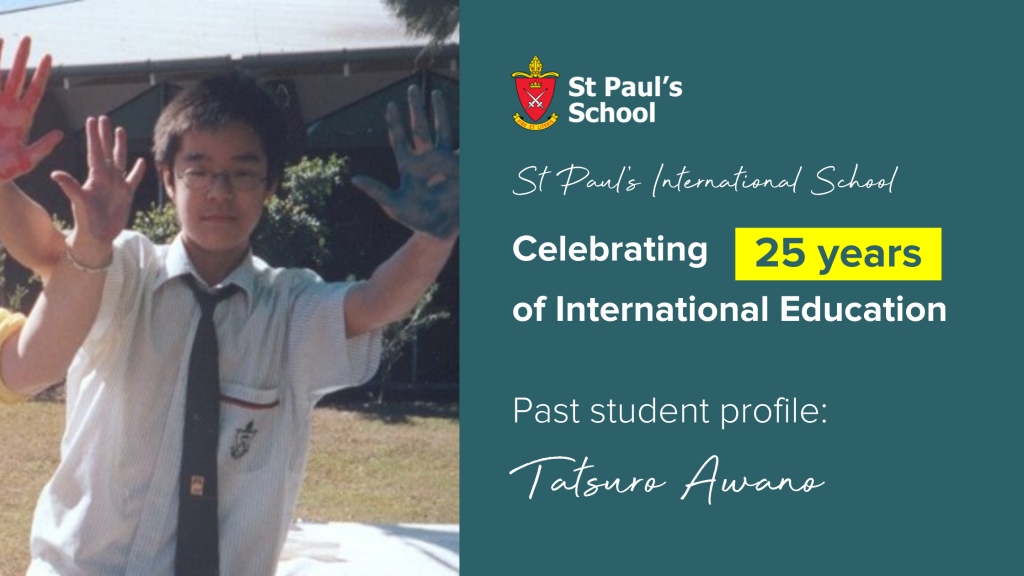 Tatsuro Awano – Past International student profile
Tatsu's journey at St Paul's School began when he arrived from Tokyo, Japan and began his High School Preparation Program at St Paul's International School (SPIS) in 2002.  He was only 13 years old.  All his teachers remember him as an enthusiastic member of his classes with a quirky sense of humour and a positive outlook which made his time at SPIS fun, enjoyable and memorable.  He fitted straight in and was always a willing participant in all SPIS activities, sport and subjects as well as with making friends and building relationships with other international students and local students throughout the School.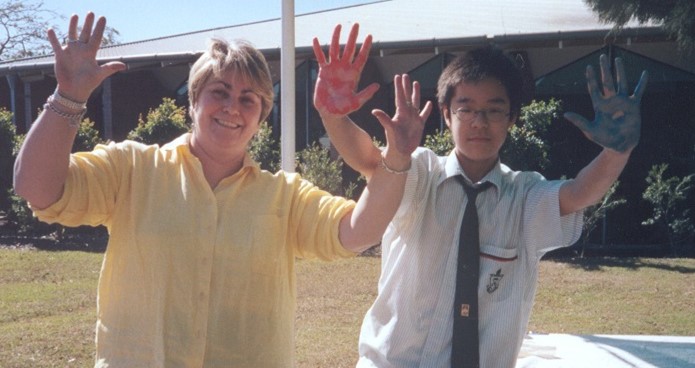 Making his mark! Tatsu with Ms Arnold creating hand prints for the SPIS classroom curtains.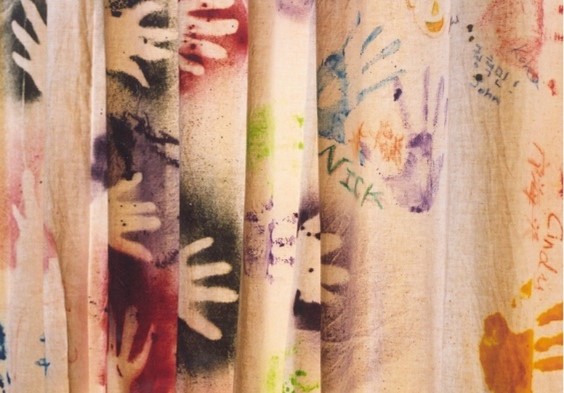 He remembers the SPIS staff with affection and recalls specific connections he made with individual teachers such as comments about Mrs Andrews wearing 'nice shoes everyday', Mrs Arnold and 'the lucky sausage' and ongoing jokes about 'ironing' with Mrs Reese.  A particular memory is about Ms Kemish and how she 'rescued me from a situation where I stupidly ordered an expensive drum kit in some drum shop, Ms Kemish successfully negotiated with the shop to cancel the order. Thank you Ms!'
In Term 3 2003, Tatsu transferred from the International School into the main school into Year 8 and joined Strong House.  His House Leader then was Ms Harris and his tutor was Mr Withers. In the Senior School, Tatsu studied English, Maths A, Economics, Hospitality Studies, PE, Home Economics, Japanese and attended ESL support classes with Ms Bennett.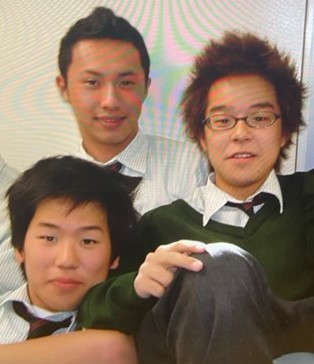 Economics and Hospitality Studies were his favourite subjects. He particularly recalls having to adapt to the strong English accent of Mr Faulkner in his Economics classes.
Here is Tatsu after a lunch event for Hospitality Studies in the old Kristie's Restaurant.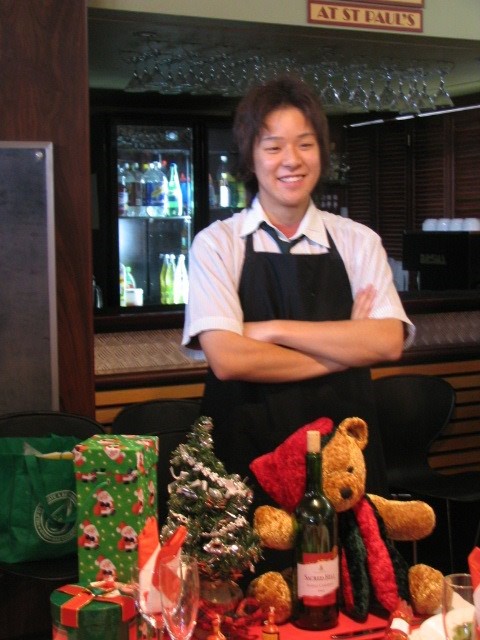 Homestay is a crucial part of life in Australia for our international students.  Tatsu has fond memories of the families he lived with in Brisbane.  These were Coldwell Family in Taigum, the McNamara Family in Albany Creek and the Colbert Family in Bald Hills
After graduating from Year 12 in 2006, Tatsu attended The University of Sydney where he completed his Bachelor of Economics degree, majoring in Economics and International Business.
Tatsu returned to Tokyo and began his career with a major Japanese retail corporation, Takashimaya Department Store.   His fluency in English has assisted him in his career especially with his many overseas business trips negotiating on behalf of the company.  He has travelled extensively in Europe and the USA. This solid background has enabled him to venture out into his own business.
He says: "Recently I have set up and now run my own company called TYSENN INC. (www.tysenn.com) specializing in selling European interior decoration arts."
On the personal front, Tatsu is now married and he and his wife are still based in Tokyo.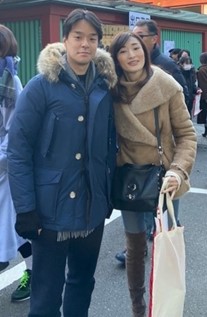 Tatsu is still in contact with a number of other past SPIS students, especially with David Kim, Keita and Kana Matsushita and Miki Ohashi.
He says of his time at St Paul's School, "I fully enjoyed studying in Australia because of a lot of support and love from teachers, host families and beautiful friends."
His advice to current international students is simple: THINK BIG, START SMALL and MOVE QUICKLY!
"I would love to come back and see you people in SPS again. Congratulations for the 25 years anniversary."

Tatsuro AWANO (2022)