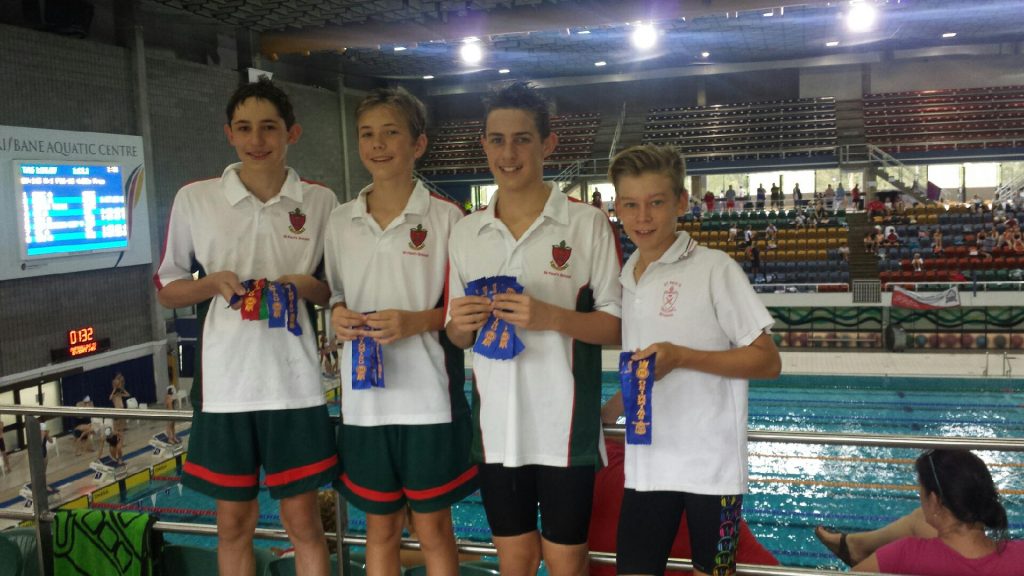 TAS Swimming Champions
Yesterday at the TAS Swimming Carnival, the St Paul's 13 Years Boys Swim Team were crowned Swimming Champions in their division!
Congratulations to Joshua Mearns (Year 8, Gladius), Corey Chalmers (Year 7, Taja), Lachlan Creswell (Year 7, Gladius) and Lachlan Delforce (Year 8, Taja).
Super-fish Lachlan Creswell was also awarded as the 13 Years Boys TAS Age Champion.
Well done to all St Paul's swimmers!