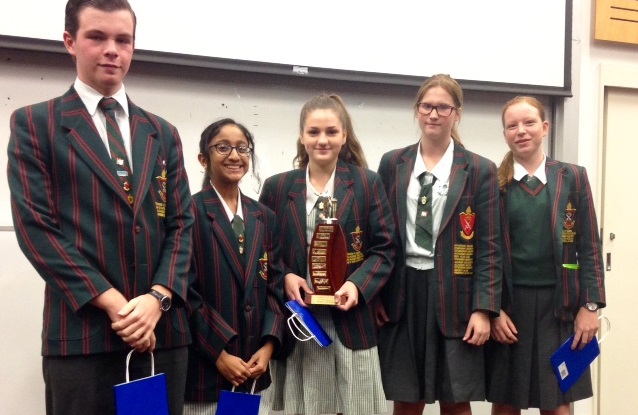 Talking Heads
This week, students in Year 10 English battled it out in the ninth annual 'Talking Heads' Competition.
In front of their cohort, students went head to head to argue their case: "Who is responsible for the deaths of Romeo and Juliet?"
Students used skills learnt in their persuasive speech assessment to convince the audience of their viewpoint.
Congratulations to Julia Munt who took home first prize, Gowrie Manesh who placed second and Max Vidler who placed third.