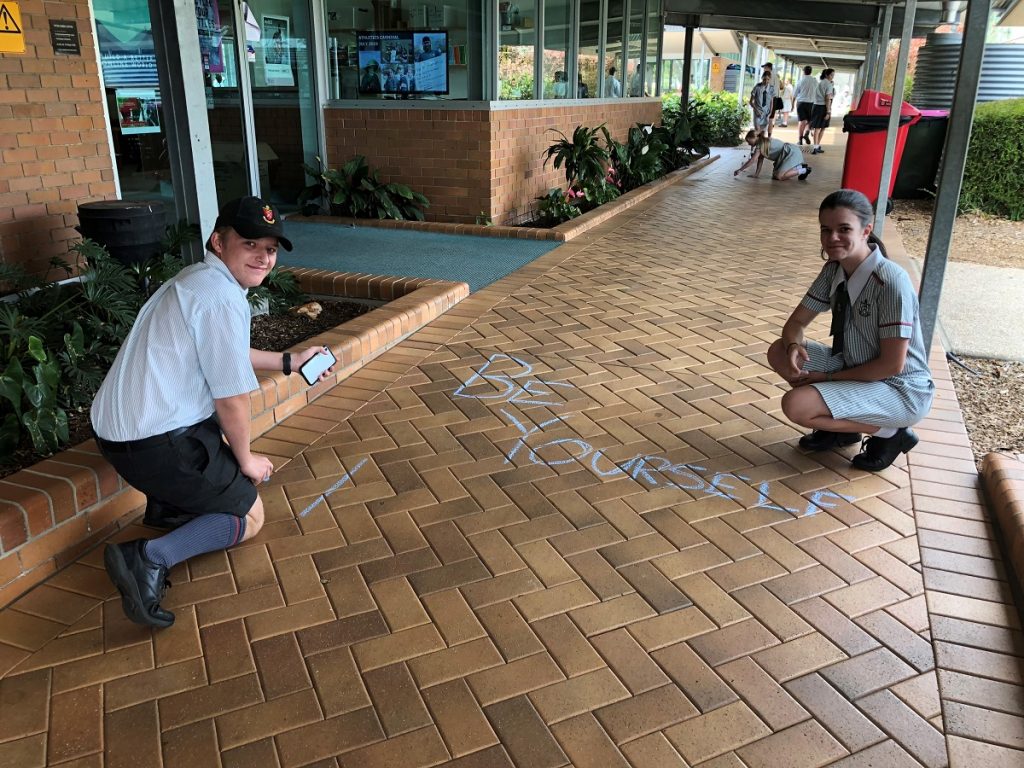 Take time – for mental health
Queensland Mental Health Week (QMHW) is an annual event that aims to shine a spotlight on what we can all do to look after our mental health and reach out to those who need support.
The event is linked to National Mental Health Week and World Mental Health Day, which is held on 10 October every year.
This year's theme is Take time — for mental health
To acknowledge and celebrate this day, tutor groups and Junior School classes wrote positive affirmations, quotes and drawings on the pavement.  This was an opportunity to encourage others, and also get creative!
There are a number of ways in which you can look after your mental health:
– Get a good night's sleep
– Connect with others
– Do something you are good at
– Ask for help!
– Develop coping strategies
– Talk
– Keep physically active
– Eat well