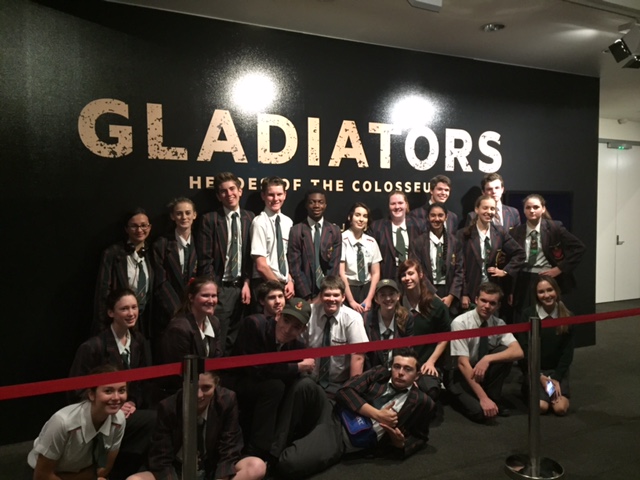 Students take a step back in time
In terms 2 and 3, our Year 12 Modern and Year 11 Ancient History classes undertake research assignments. These assignments require extensive research from a range of sources. To assist them in collecting information, students are invited on an excursion to the Queensland State Library to access a wealth of sources. This also provides students with the opportunity to gain valuable research skills that will readily prepare them for further study at university.
This term, students were also able to attend the Gladiators exhibition at the Queensland Museum, where they were able to view Ancient Roman artefacts and dress up as Gladiators.