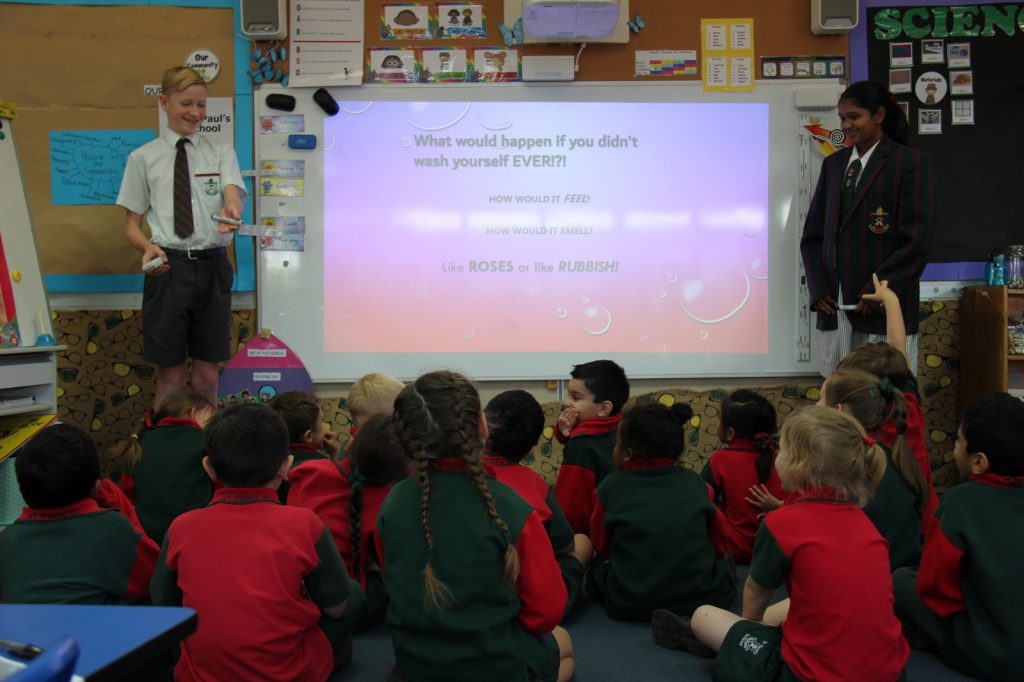 Students on track for product launch
Our Scrub-A-Surprise Team, Flynn Spencer and Krina Chauhan (Year 8), are continuing to pursue their goal of having product to sell by December this year!
The team placed second in the Entrepreneurs Club last year and are excited to see their ideas come to life. Every Thursday lunch they pop into the Centre for Innovators and Entrepreneurs (CIE) for guidance and support from Dr Jones, who is on-hand to help as they turn their ideas into a business – step by step they are making it happen!
In addition, Flynn and Krina have done a soap making class with staff member, Ms Briigmann, and have conducted extensive research to gain a better understanding of soap.
They are currently validating their soap idea with their customer base which is 4-8 year olds.
This week and next week, Pre-Prep and Prep teachers have kindly agreed that Krina and Flynn can take the class for 30 minutes. The pair are teaching the younger students about the importance of washing and conducting an interactive survey, getting student thoughts on shapes, colours, bathing versus showering and more.
Big thanks to the Junior School teachers for the opportunity to work with their classes, our young students for their feedback, and congratulations to Krina and Flynn for pursuing their passion and idea.
Dr Renae Jones
Director of the Centre for Innovators and Entrepreneurs