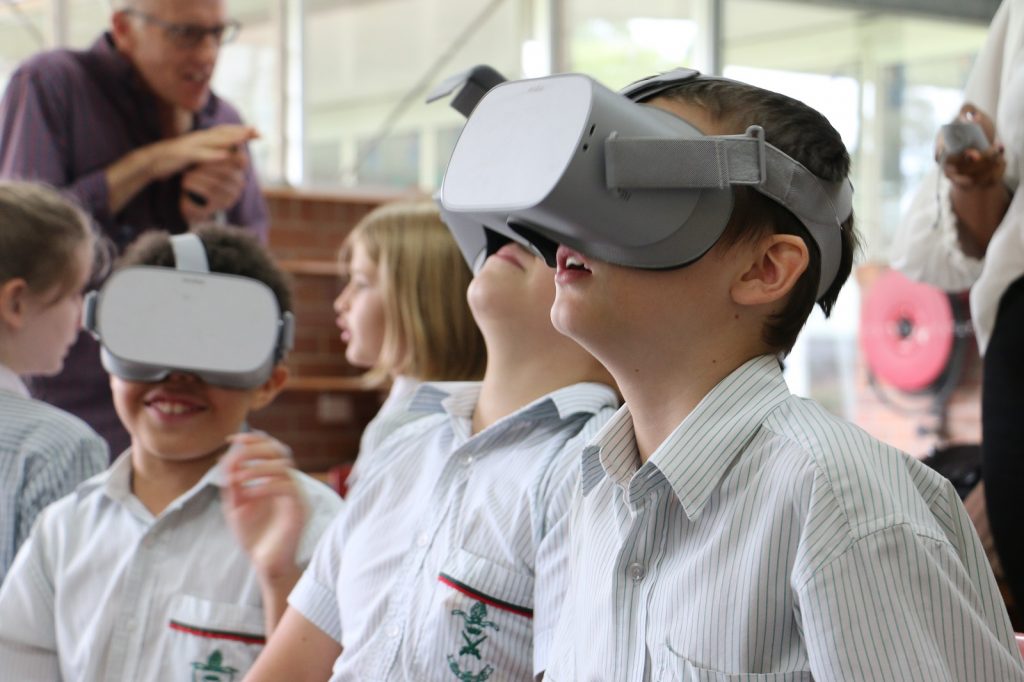 Students explore cells using VR
Yesterday our Year 6 students explored the anatomy of a cell using Virtual Reality (VR).
Professor Rob Parton and Sachini Fonseka, from the Institute for Molecular Bioscience at the University of Queensland, spoke with students about cells, microbes, microscopy – VR Journey to the Centre of the Cell, bacteria and viruses.
Images used to create the VR footage were captured by Professor Rob and his team, and are of a real breast cancer cell.
In addition to visualising the surface and inside of a cell, students used playdough to build models of different types of cells. They also asked lots of questions, and made the most of having some experts in the room!
As part of their Science unit, the Year 6s are investigating how organisms respond to changes in their environment.