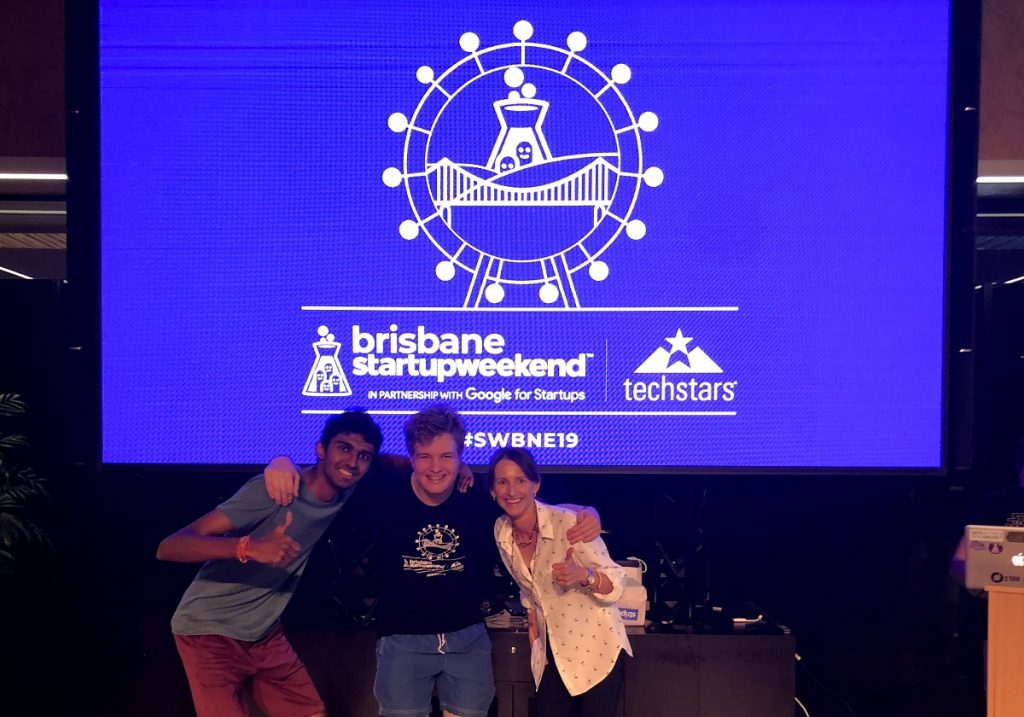 Startup Weekend 2019
One weekend. 54 hours. That's how long Praanav Pratap (Year 12), James Prince (Year 12) and Dr Renae Jones (Director of the CIE) had to launch their very own startup.
These two students and Dr Jones recently attended the Techstars Startup Weekend at River City Labs. They went through a process similar to that of the Entrepreneurs Club, but instead of ten weeks it was over a single weekend.
What does a Startup Weekend look like? On the first night, anyone was welcome to jump up and pitch their startup idea. An open mic saw Dr Jones, Praanav, and James all pitch 60 second ideas to a crowd of 150+. Nerves were high! Teams organically formed around the top ideas (determined by popular vote). Then, it was a frenzy of business model creation, coding, designing, and market validation. They went to workshops, met people from various background, experiences and skills. It was a weekend of being comfortable with being uncomfortable, plus learning and reflecting on the go. It was a weekend of ups and downs, which meant pivoting when things didn't go well and high fiving when they did.
The weekend wrapped up on Sunday with teams presenting their startup to local entrepreneurial leaders with an opportunity for critical feedback. James and Praanav's teams presented great ideas and designs. Dr Jones pitched for her team and their business, Cloval.co, won second prize and entry into a 12-week startup program worth $9000. A fantastic result!
Although a little tired, all three said the 54 hours of craziness was one of the most challenging, exciting and rewarding things they have ever done.
Keen to learn the skills and knowledge around identifying an idea, designing a business, growing your creative dispositions and entrepreneurial thinking?
Keep an eye out for our Entrepreneurs Club for 2019 or come and see Dr Jones in the CIE ([email protected])