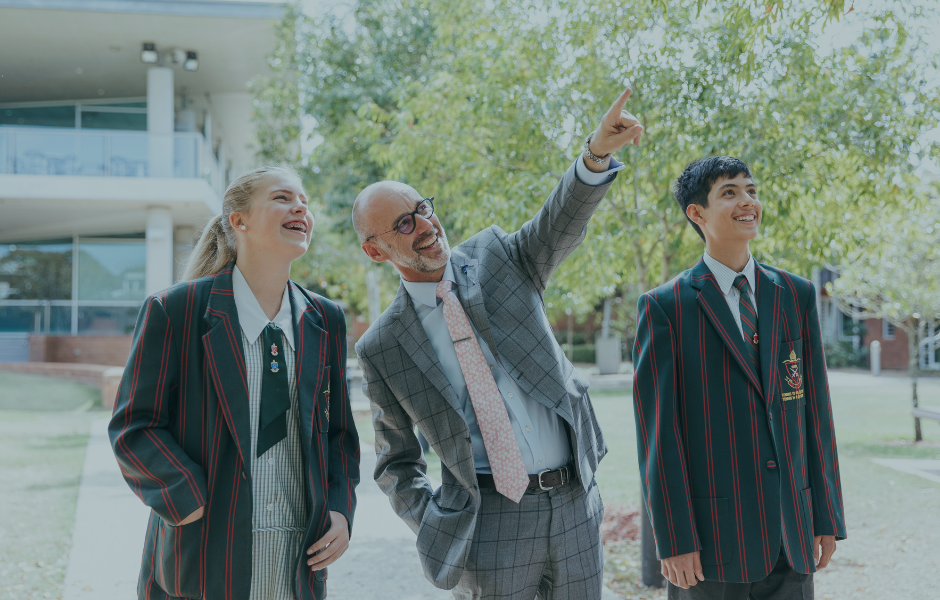 St Paul's School Headmaster named one of Brisbane's best
The Headmaster of St Paul's School, Bald Hills, has been named as one of Brisbane's best Principals by The Courier Mail newspaper.
According to the newspaper, Dr Browning sets the direction and strategy for St Paul's School while also influencing the conversation around education nationally.
One of the highlights quoted by the Courier Mail is St Paul's School's development of Realms of Thinking, a program to teach for creativity and character. Dr Browning says these two skills will enable young people to thrive in the new economy and become global citizens.
"For me it's important the young person is confident; they can acknowledge the opportunities are there before them (and) the goals they have set for themselves – they're on their way to achieve them," he says. "Hopefully they will look for opportunities to make a difference in the communities in which they live and work, too," said Dr Browning.
St Paul's School and creativity
St Paul's School has created a bespoke teaching and learning model called Realms of Thinking that focuses on teaching critical thinking, resilience, empathy and imagination.
St Paul's School has embedded teaching creativity and a mindset of engaging and persisting, being agile and flexible throughout day-to-day learning.
"We incorporate those (mindsets) into learning, whether it's in the classroom, in the laboratory, or on the sports field," said Dr Browning. "Students get to see how transferable it is.
"We're in a process of transformation and evolution in education, as we are in industry. We're all aware of the accelerating change that is happening through technology, and economics and geopolitics. Everyone is really trying to find a way forward. I see that in the independent sector of education."
What does it take to be a Headmaster
Dr Browning believes it all boils down to building a culture of trust.
The Headmaster of St Paul's School says without a foundation of safety and confidence, people will not be willing or able to make the most of their education.
"Learning can't occur unless people feel safe within that culture," he says. "They can't try new things. One of the key roles of a principal is building a great organisational culture where people love coming to school and can just thrive as people."
You can read the full article here (please note, it is behind a paywall).