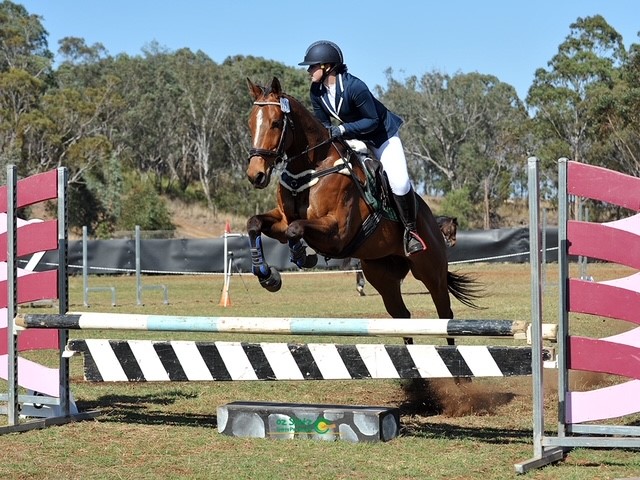 St Paul's School Equestrian Team – Inter-school Competition
Here are the results for St Paul's competitors from the 2020 "Pryde's EasiFeed Interschool Qld State Championships" run by Interschool Queensland (IQ) which is part of Equestrian Queensland and Equestrian Australia.
The event was held at Toowoomba in two parts. The first part, held over 4 days in the school holidays from 1 – 4 October, had the Show Horse, Dressage, Show Jumping and Combined Training (Dressage and Show Jumping) events. The second part, which was held over 2 days on 10 and 11 October was Eventing (Dressage, Cross Country and Show Jumping).
To attend the event, riders had to meet certain qualifiers for each discipline over the preceding 12 month period. This was particularly challenging in 2020 as a large number of events were cancelled due to COVID-19. Nominations were submitted to IQ and there was a nervous wait right up until a few days before the event as riders were waiting to find out if they were accepted into their chosen events.
A record 366 horses and riders competed from primary and secondary schools all over Queensland. St Paul's School had 5 competitors, being Lucy Chapman in year 11, Emily Odgers in Year 10, Rubi Hughes in Year 9, Lili Waddell in Year 9 and Lily Hughes in Year 8.
Results for our competitors were fantastic, with many of our students finishing in the top 10:
Lucy Chapman – 7th position overall in Eventing 80cm.
Emily Odgers – 20th position overall in Senior Secondary Show Jumping 80cm; 20th overall in Senior Secondary Combined Training 80cm; 22nd overall in Senior Preliminary Dressage
Rubi Hughes – 6th position overall in Secondary Working Hunter for Show Horse; 6th overall in Secondary Combined Training 60cm.
Lili Waddell – 4th position overall in Secondary Show Jumping 1m; 9th overall in Secondary Show Jumping 1.1m
Lily Hughes – 5th position overall in Secondary Combined Training 60cm; 9th overall in Secondary Show Jumping 70cm; 16th overall in Intermediate Preliminary Dressage
Particular mention goes to Lili Waddell whose 4th place finish on her horse "Touch of Quality" earned her a place in the Queensland State Interschool Equestrian Team for 1m Show Jumping. Unfortunately, the National competition which was also due to be held in Toowoomba this year, has been cancelled due to COVID-19. Lili looks forward to competing in the next National competition.
Emily, Rubi and Lily also achieved a fantastic team result with St Paul's School placing 6th overall in Queensland for the highest points in all Combined Training classes!
All riders, particularly first time competitors Emily, Rubi and Lily, had a fun and enjoyable time competing for St Paul's School and are already looking forward to an even better competition in 2021. The St Paul's School Equestrian team is open to all primary and secondary students wishing to ride in the Interschool Queensland competition. For all enquiries please contact Ms Fraser.