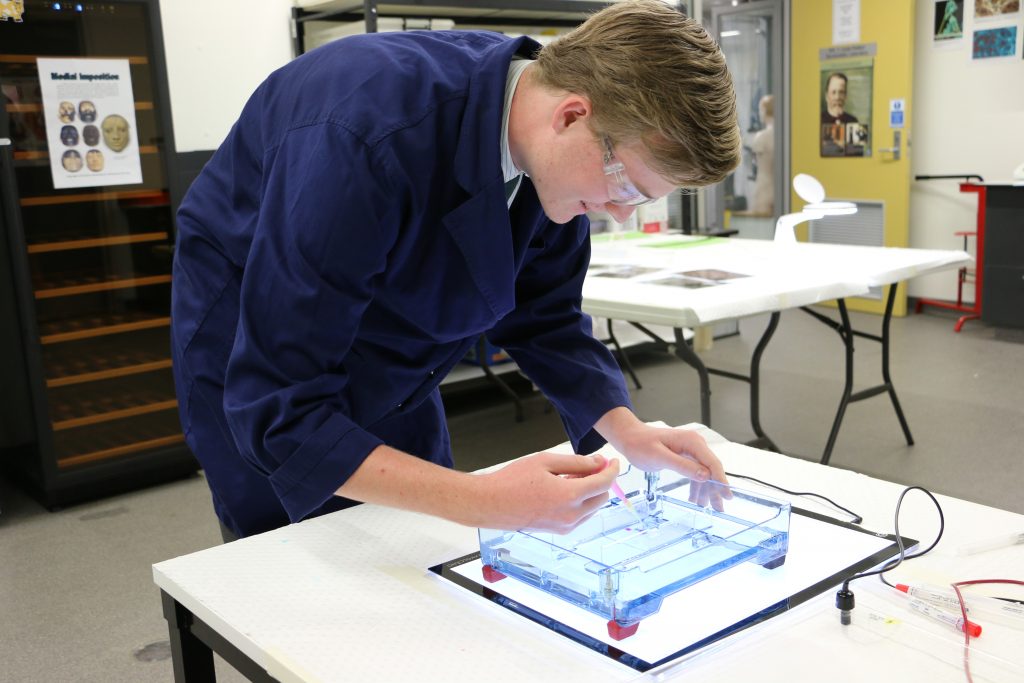 St Paul's CSI
Have you heard of CSI St Paul's?
As part of their forensic science unit, Year 12 students are presented with a series of evidence uncovered from the scene of a crime (in this case, a murder). Their job is to analyse the evidence and determine what really happened.
Students have two weeks to solve the mystery and investigate fingerprints, blood type, DNA, bullet casings and other items.
Angus Benson (Year 12) says: "This is one of my favourite units as it provides real world applications and opens up ideas for career pathways."
Ben Norlander (Year 12) said, "I hope this will kick start my career as a major star on the next televised series of NCIS."