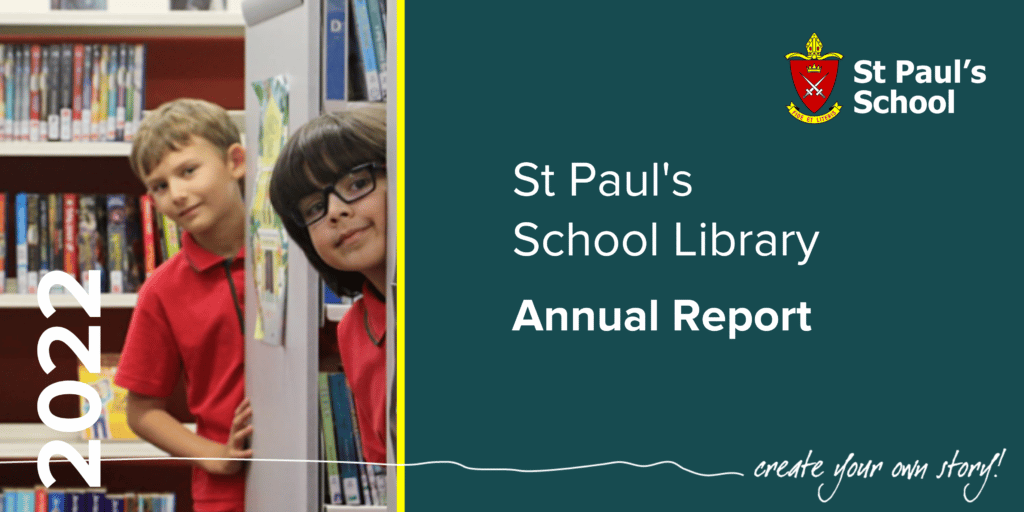 SPS Library Annual Report
It's been a big year in the St Paul's School Library. From supporting students and families at the start of the year during remote learning to packing up the Secondary Library in preparation for it to move into the new Innovation Precinct, 2022 has been a year of changes and much excitement in the Library.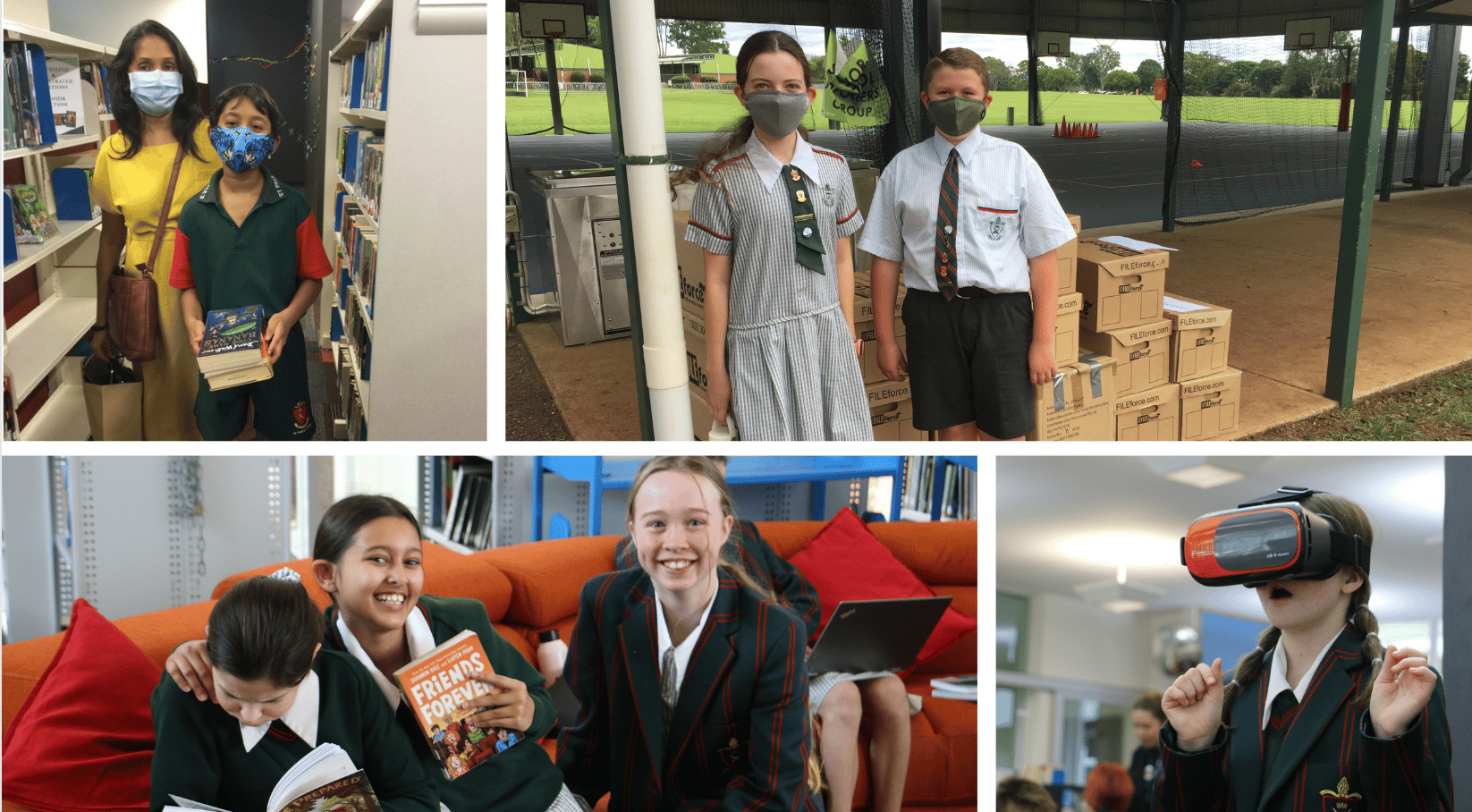 It wouldn't be the end of the year without a wrap-up of the top loans borrowed in the Library. These include physical and digital resources across both Libraries. In 2022, over 43,241 physical resources were loaned and thousands more used within the Library. And on our wide variety of digital platforms, 2086 ebooks and audiobooks were read and 9520 educational and story videos watched. The Library's catalogue and research guides were accessed over 30,023 times.
The top ten loans from the Junior Library, Secondary Library and digital ebook and audiobook collection shows the wide range of resources available to students and the wide interests they have (though the Junior students seem pretty keen on Minecraft.)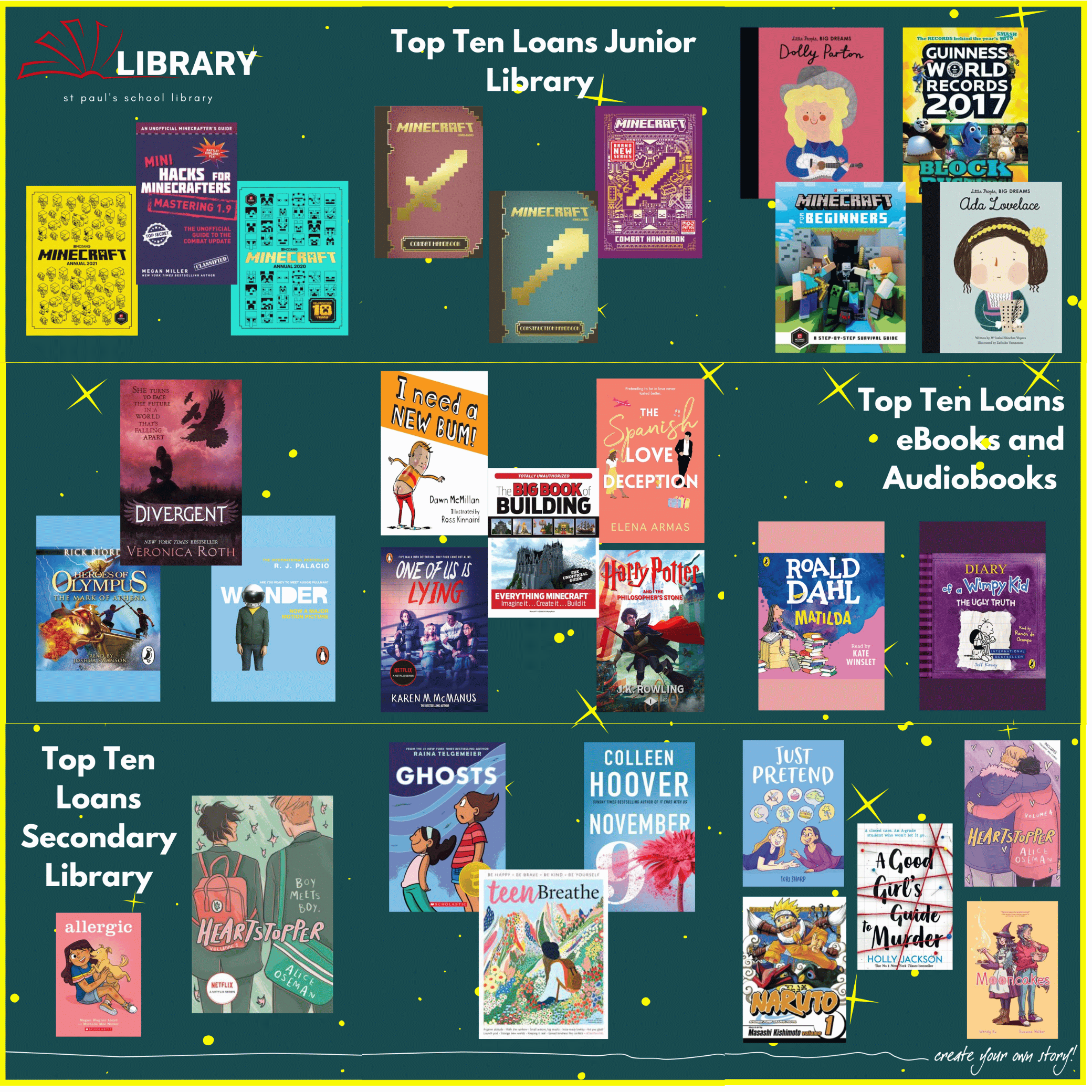 The Library also prepares an annual report at the end of each year, which features some of the highlights of the year and delves into the loan and resources statistics. You can access the 2022 Annual Report in PDF format.