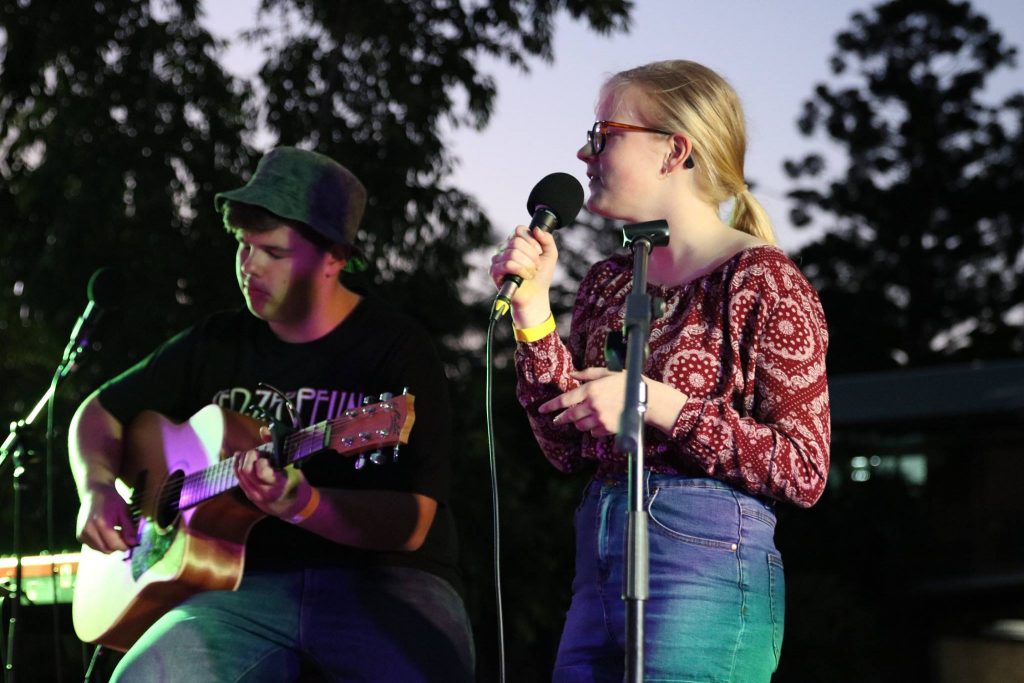 SPS Fest wrap-up
It's been just over a week since the inaugural SPS Fest and everyone agrees that it was an overwhelming success! The competition saw record engagement, attendance and an incredible positive atmosphere.
GLXTCH took out first place for the bands section and Georgina Joyce won the solo section with a great performance.
SPS Fest replaced the long-standing Battle of the Bands competition. Among the changes were a new name, new venue, new time and plenty of promotion. Moving the event from inside the old PEC to outside the tooth flagpole created a more open and refreshing environment where everyone felt at ease. As well as this, the time of 3:30pm to around 8pm was more inviting to younger students and gave us the chance to enjoy a sunset.
We were blown away by the incredible talent! Students as young as 12 shredding the The Rolling Stones and AC/DC. We can't wait to see what next year's Music Captains can do with the event. We know for sure it'll be even bigger and better.
On behalf of all the Music Captains, I'd like to thank the performers, everyone who turned up to support the event, The Music Supporters Group, all the Music Staff and the Tech students. It takes a great community to make an event like this possible.
Tom McIntosh
Music Captain