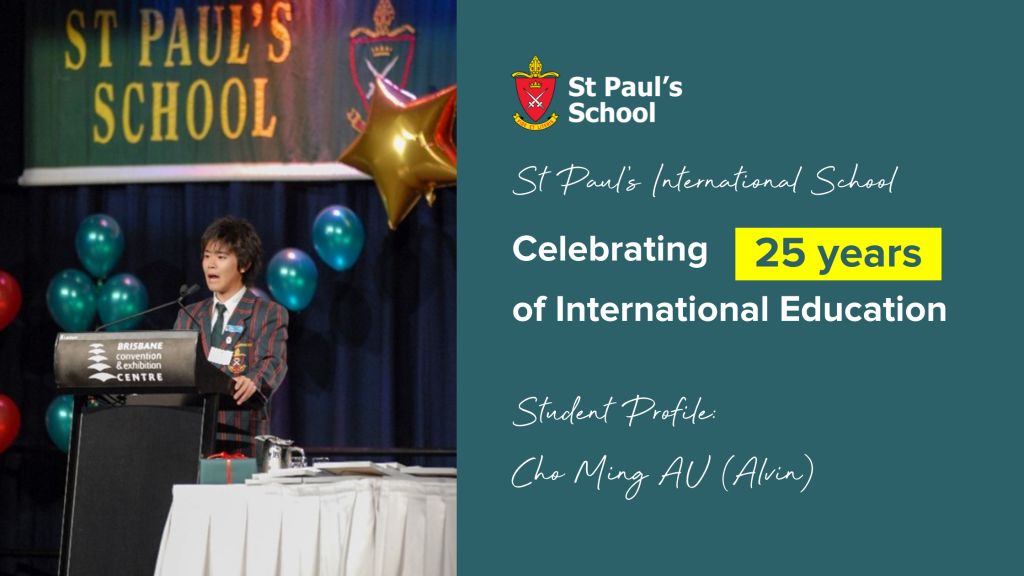 SPIS 25th year anniversary – Past Student Profile Cho Ming AU (Alvin)
Cho Ming AU (Alvin) has lived away from his home country for almost 20 years!  He left Hong Kong in October 2003 and joined the intensive English High School Preparation Program at SPIS in Term 4 of that year.  Only two terms later, in Term 2 2004, Alvin was ready to join main school Year 10 classes.  He was in Strong House, which at that time was led by Mrs. Jennifer Harris and his House Tutor was Mr. Peter Withers.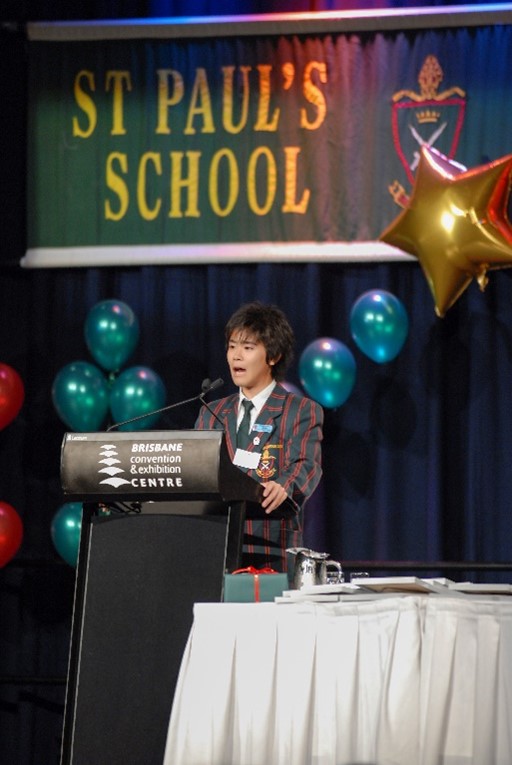 Getting used to life in Australia as well as study in Year 10 was like a whirlwind for Alvin: getting used to different teachers and teaching styles, getting to know some of his peers and, of course, trying to keep up with the demands of learning through English.  The climate was also particularly disorientating for him.  He recalls, "Although Brisbane's climate is pretty similar to Hong Kong's, as soon as I firstly arrived in Australia in October 2003, I found myself having Hay Fever, which made it very difficult for me to concentrate in class, revise well at night, or even just feel comfortable and part of 'life'.  I must have spent so much on buying tissues!  He was well out of his comfort zone!
However, one constant support during this transitional stage was his Homestay family.  Alvin always speaks fondly of Dot and Len Timperley and they still remain close today, after all this time.  Homestay families are so much more than accommodation providers.  They support, guide and care for our international students and really do carry out the many important roles of parents.  Alvin got married in 2015 and Dot and Len Timperley continue to be an important part of Alvin's extended family which now includes his toddler son, Austin.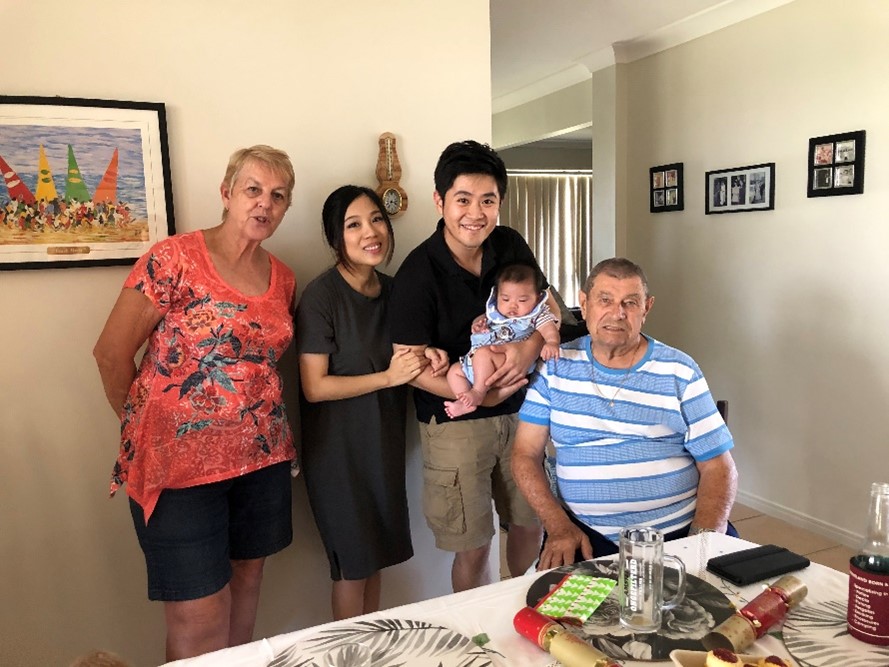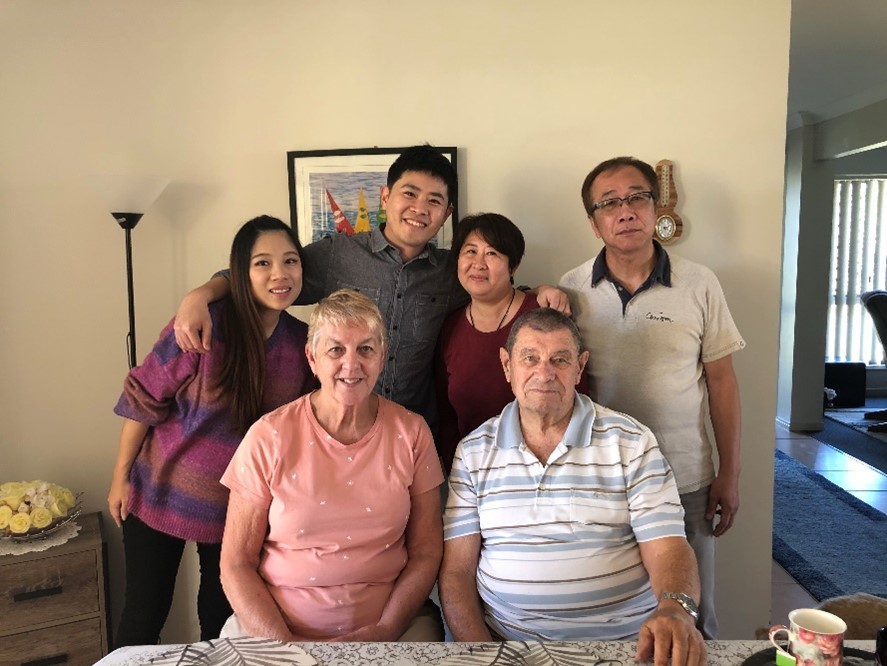 From a young age, Alvin had a passion for photography and it was this interest that helped him to integrate more fully into life at SPS.  He explains," One day I expressed this interest to my Chinese Teacher, Mr. Samuel Leong. I told him that I would like to be a School Event/Sports Photographer, just to practice and gain more skills in my leisure time.  Mr Leong then introduced me to the Head of School Activities, Mr. Des Broom."
And the rest is history, as they say!
Alvin's photographic skills, general outlook and comfort level just took off as he became more and more involved in capturing the diversity of events happening around him at St Paul's School.  He explains, "During Years 11 and12, I covered uncountable major and minor school events, including TAS Sport every weekend, School Open Day, Celebration pf Achievement Night, World School Tour and many more."
Alvin continues, "Surprisingly, I received an award at the COA for the Most Contribution to the School Year Book 2006. I was so amazed!
At the end of Year 12, "Because of my involvement with the school, I was invited to give a speech on behalf of international students during the Valedictory Dinner at South Bank Convention Centre." This was certainly a great honour for me.
Also, along the way, other doors opened for Alvin, too.  He became Captain of the Badminton Club and was voted Vice House Captain for Strong House.
His participation in the life of the school was full of fun and enjoyment for him.
After graduation, Alvin went to Queensland University of Technology where he completed a Bachelor of Business, majoring in Accounting (with a Professional Accounting Extension).
Today, Alvin is successful in two professional business enterprises, using both his academic qualifications as well as his creativity.  He operates two businesses: Alvin Au Bookkeeping Services (www.facebook.com/AlvinAuBookkeeping) as well as APhoto Studio 2 (www.facebook.com/APhotoStudio.au) which is his own award-winning Wedding Photography Business.
In his spare time, Alvin is a judo player and is an Accredited Judo Coach for the Shin Gi Tai Judo Club.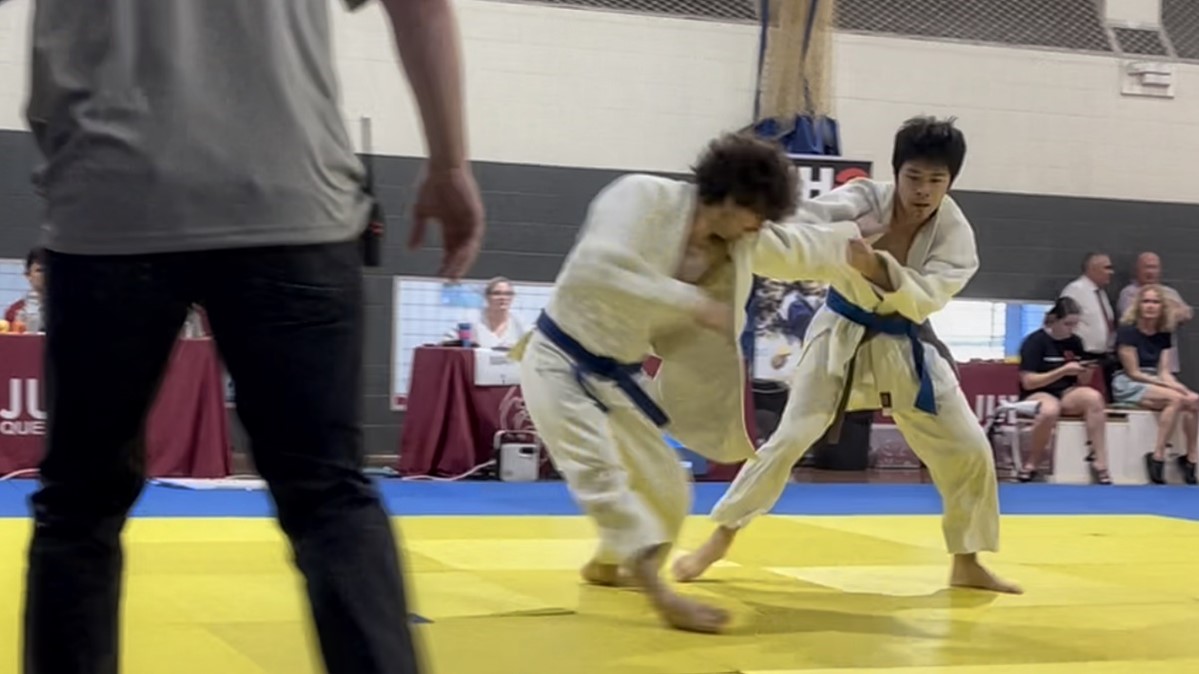 What is Alvin's advice for our current and future International Students?  Well, he suggests, "Just jump out of your comfort zone and try to join in! Embrace both the wider community, and be more involved with the school activities. Even just making time to chat with your homestay family more is important.  Try not to just hang out with your classmates who speak the same language. If you do that, you will miss out on so much."
His final comment: "For me, being a student at both SPIS and SPS was a beautiful time and those memories are priceless and unforgettable!"