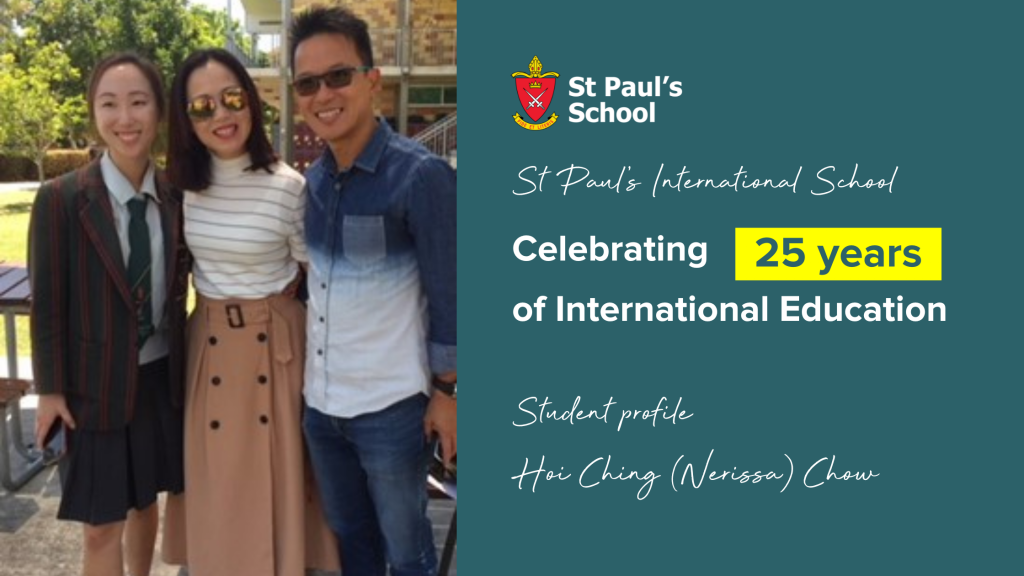 SPIS 25th Anniversary – Student Profile Hoi Ching (Nerissa) CHOW
Hoi Ching (Nerissa) CHOW began her story at St Paul's International School in Term 3 2014, graduating from Year 12 in 2018.  Nerissa's parents flew in to Australia to celebrate her final day at SPS with her.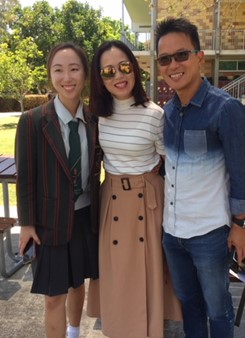 Coming to study in Australia was a big decision for her and her family.  Nerissa was only in Year 8 but already the stress was mounting at school in HK with the competitive nature of many secondary school structures such as selective schools, the rigour of internal and external exams and the growing pressure to attend after-hours 'cram schools' for extra tuition. Nerissa sites such mounting pressures as the main reason for her coming to study in Brisbane.
Throughout her time at SPIS/SPS, Nerissa was a very focussed student in her studies and determined to interact with fellow students and participate in as many different activities as she could. To her, being brave and speaking to other students was an important way to improve English.
In 2018, Nerissa was appointed as the Executive Captain International.  She recalls: "This was the first time that an International student representative had been involved with the other captains. I hoped that this would give our international students a greater voice and provide the school with a pathway to hear from our overseas students."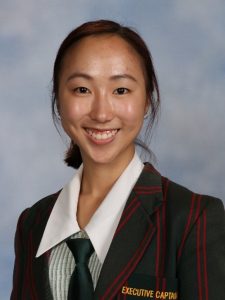 In her first speech on Assembly in this role on Monday 26
January 2018, she said that International Students "hope that Speaking English will open many doors in the future… But, how can we get better at English?  Well, one easy way is by making friends and speaking English with our friends.  How often do you have a real conversation with an international student? Do you try to include them in your tutor groups or classes?  It would be really good if we could all make a point of trying to interact more personally with each other."
She realised, of course, that this was not just a one-way street so one of her first tasks was working with another student to produce a simple guidebook about Brisbane and school for our international students.  Here is the cover and the contents page.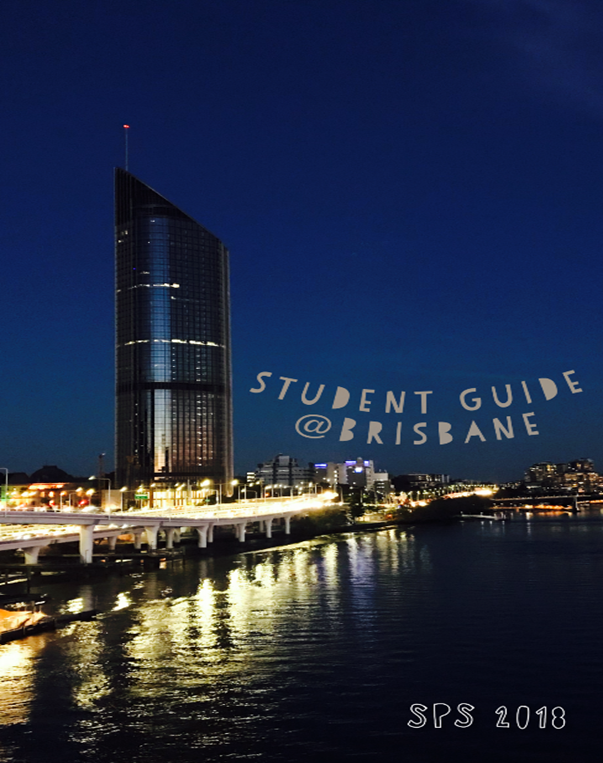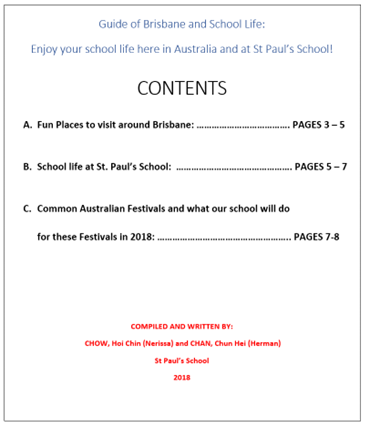 Pages 5-7 explained some of the annual events at St Paul's School to encourage our international students to get involved. Breaking down some barriers, gently!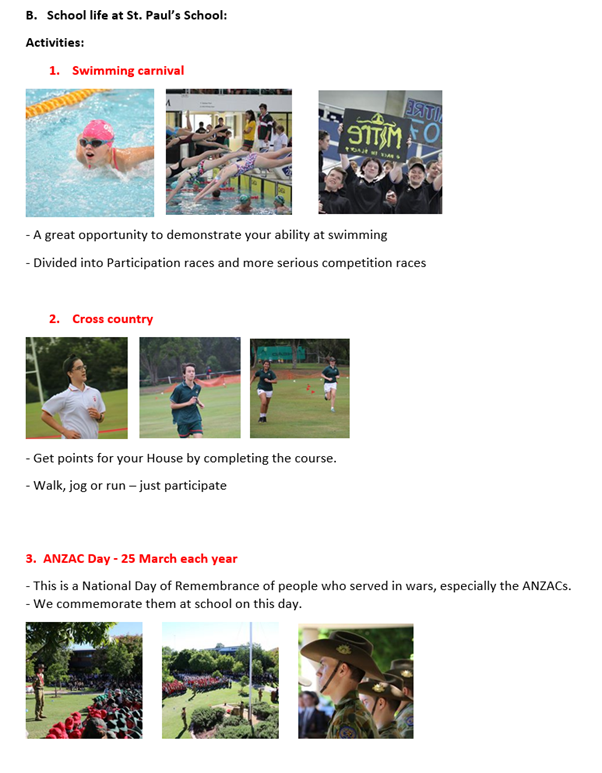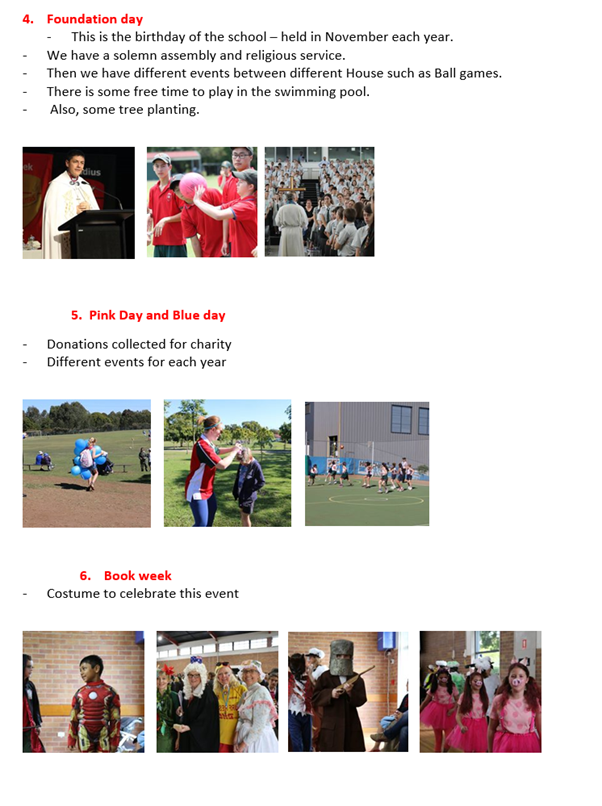 In Years 11 and 12, Nerissa studied Health Education, Hospitality, Geography, ESL English and Math B.  Her favourite subject was Hospitality and here she is serving mocktails with her classmates.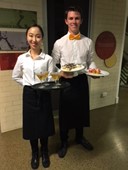 Nerissa says that the slang, the Aussie accent and the different culture were the difficulties for her when she was first in Brisbane but that her homestay mother, Barbara, was always there to assist her with any difficulties along the way.  She says she has so many memorable memories of St Paul's School and Brisbane because she has been in Brisbane now for 6 years.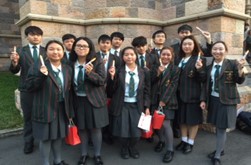 After graduating from St Paul's School, Nerissa went on to the University of Queensland where she studied International Hotel and Tourism Management.
Best Wishes for the future, Nerissa!