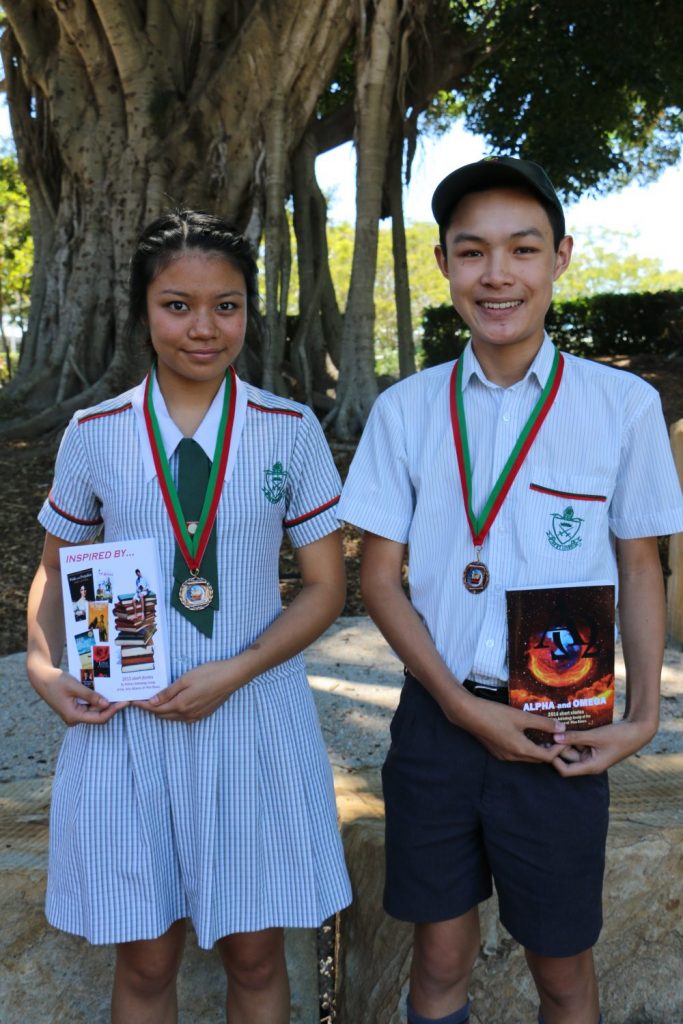 Short Story award winners
The 2016 Peter Campbell Memorial/ Writers Anthology Group (WAG) Youth Literary Awards are presented to senior students of selected schools of Pine Rivers district and surrounding areas.
St Paul's School students entered the competition for the first time this year, and we have received pleasurable feedback.
Giang Nguyen (Year 11) has won an Encouragement award in the Peter Campbell Memorial / WAG Literary Awards,
And Jeremy Leung (Year 11) is the winner of a Highly Commended award.
The award winners from St Paul's School will have their short stories published in next year's anthology which will have the title of Redemption.
About the awards: The awards honour the late Albany Creek real estate agent Peter Campbell, who sponsored the first awards of 2014. Mr Campbell was a great supporter of the arts and literature of the Pine Rivers district. The Campbell family continues to honour Peter by sponsoring the yearly awards. Peter's son Matt Campbell has written a few words for the presentations today at St Paul's School.
The Awards administrator and co-sponsor is the Writers Anthology Group which produces short story anthologies of writers of Moreton Bay Region and special guests. The WAG committee is Bernie Dowling, Anne Olsson, Ronald Holt, Raelene Purtill and David MacLaughlin. Members of the committee attended our extra-curricular assembly today to present the awards. Lawnton publisher, Bent Banana Books, is also a sponsor and helps publish the anthologies as paperbacks and eBooks for international distribution.
Congratualtions to Giang and Jeremy!