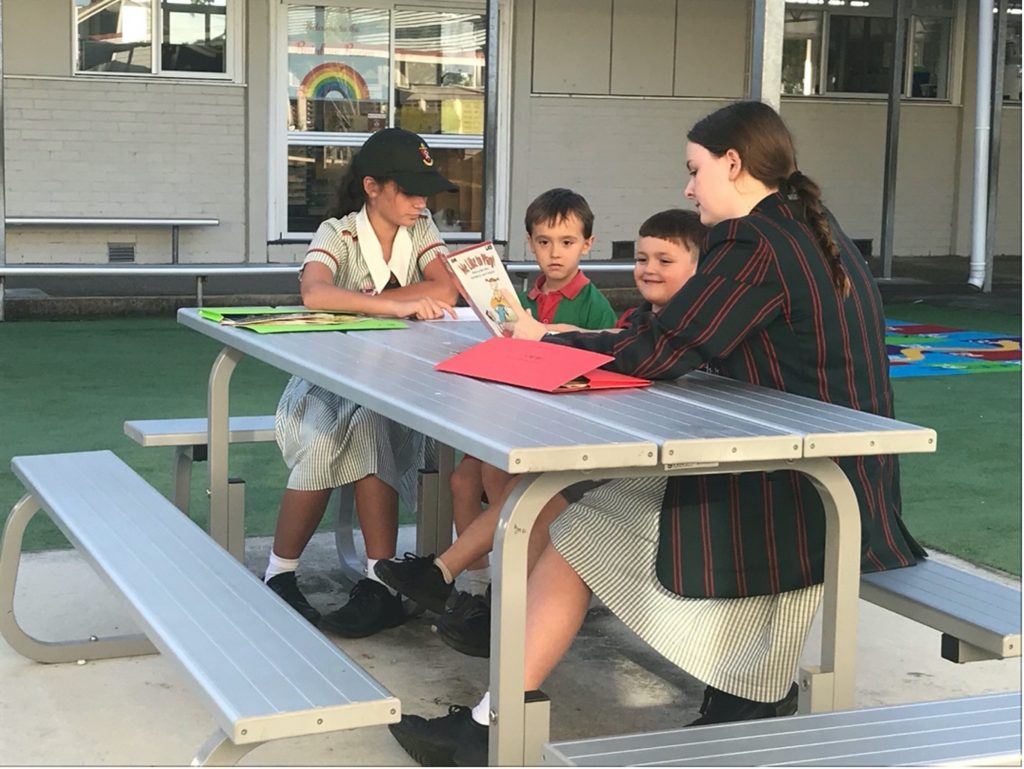 Service Learning update: Bald Hills Readers
The Bald Hills State School reading program commenced in the fifth week of this term and will continue each Tuesday afternoon after school for the remainder of terms two and three. This is a bit of a late start to the program, and this was another outcome of the disruption that Covid has had in our school this year.
The program is as it has been in the past despite the late start and involves St Paul's students mentoring Bald Hills State School students one on one with reading. Each session runs for just on thirty minutes, and our St Paul's students either read to their Bald Hills buddies or listen while their buddies read to them.
Our St Paul's students volunteer for the program and their contribution as mentors is very important. Giving up a small amount of time each week to support the Bald Hills students has a major influence on these young students, and how they see reading. Working with students who are older and who value reading, instils in these impressionable, young learners the importance of reading and reading's influence on their ongoing learning. It is also a great way for our students to learn how to interact with these little people in a positive and nurturing way.
At present we have around fifteen students registered as reading mentors, however, there is space for more, so if students are interested, they can register to take part with Mrs Farmer or Mr Howes in the Wellbeing Centre. Students who take part must complete a permission form and return it to the Wellbeing Centre before they can begin as reading mentors.  See Mr Howes or Miss Marsh in the Wellbeing Centre for a form if you are interested in joining the program, or email the Service Learning Captains, Olivia Grant and Jasmine Wong.