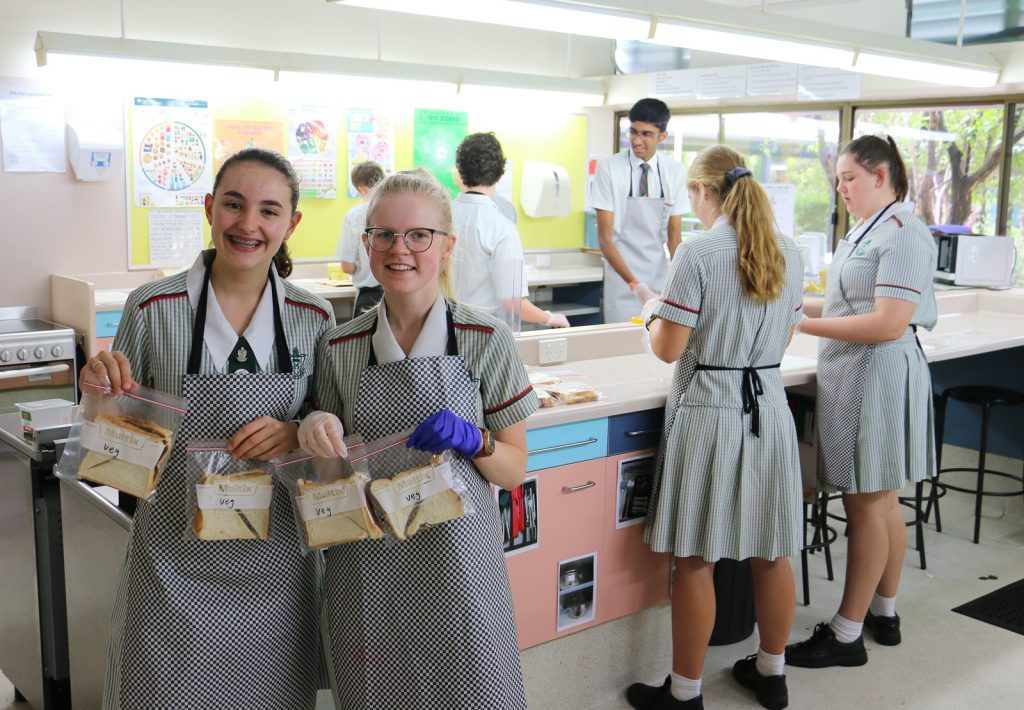 Service Learning Committee Update | Term 4, Week 3
The final Service Learning Project of the year was completed last week with a group from the Service Learning Committee providing school lunches for primary school students at Bald Hills State School. The project follows on from an initiative started in 2017 and was driven by two year ten students who had seen the benefits of the program last year. Gracie Manderson and Jessica Baldwin led the project, co-ordinating with Bald Hills State School's chaplain, purchasing the materials needed to prepare the lunches and then organizing the production of the sandwiches and snacks that were delivered to Bald Hills on Monday afternoon.
The program aims to provide simple nutritious lunches for students whose families are experiencing difficulties and who might otherwise go without lunches during the school day.
The program builds upon the already close links St Paul's have established with Bald Hills State School through the Turrawan reading program which was also led by the Service Learning team throughout terms two and three. The Service Learning committee will look to extend the program next year whereby it operates across the entire year rather than just term four.
St Paul's contribution to this program sits as part of a national initiative known as 'Eat Up'. The program is another way St Paul's is working toward being a socially responsible contributor to our local community and strengthening the links we have with other schools in our local area.
Gracie and Jessica did a tremendous job as leaders throughout all stages of the initiative, however, the team of students who volunteered to help in the preparation of the lunch packs also deserve commendation. They displayed great teamwork and high order buttering and vegemite spreading skills in the preparation of the sandwich packs.
This week the Service Learning team continue their work to acknowledge our visiting overseas schools through the preparation of a farewell lunch for our latest visiting students from Japan. This is the second such farewell lunch the Service Learning team have organized and this initiative is again one that the committee will be looking at building on in 2019. It is a great way to get our St Paul's students interacting in a relaxed and comfortable way, preparing and sharing a meal and conversation and in so doing, gaining an understanding that kids, despite their different backgrounds, have more in common than they have differences.
Mr Cameron Howes
Head of Experiential Learning Development