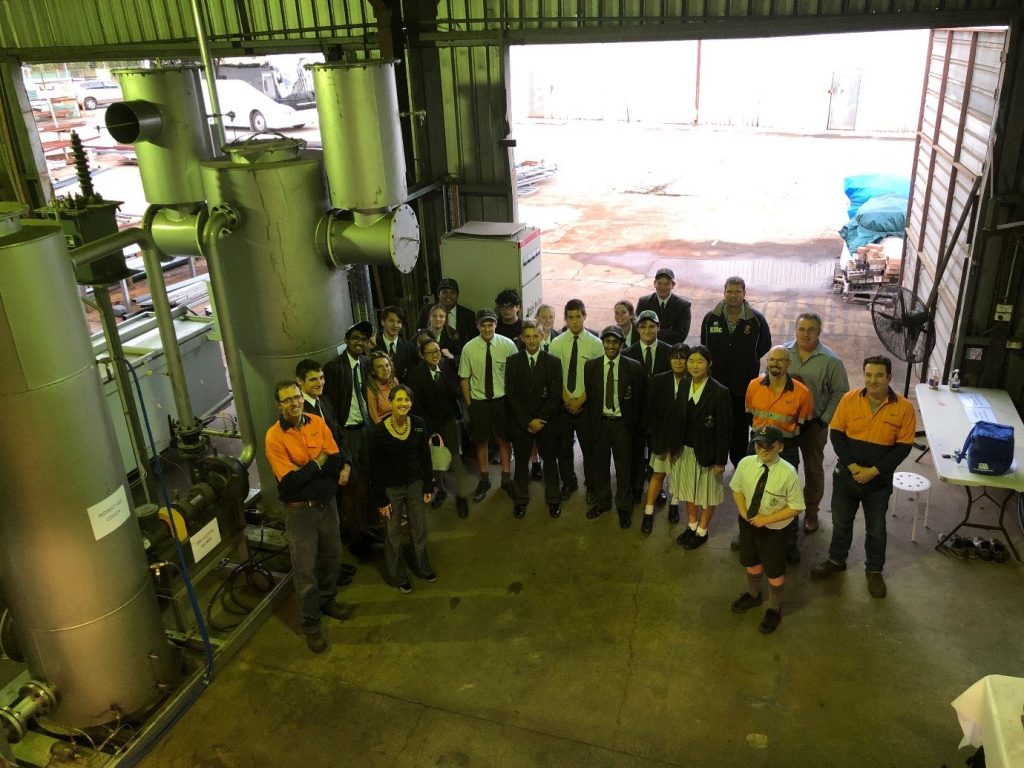 Seeing Chemistry and Innovation in action at Wildfire Energy
Our very own Chemistry teacher, Mr Grant Bollaert, is a co-founder of Wildfire Energy. Wildfire Energy is a cleantech startup, operating within a circular economy model, that challenges preconceived ideas of waste. Mr Bollaert and his two friends have prototyped a process and machinery to turn biowaste to energy!
After months of planning a visit to see their prototype, we finally had the pleasure and privilege of seeing years of hard work, persistence, and innovation at their Murarrie Plant.
20 Year 11-12 Chemistry students elected to spend their Friday afternoon (after school) attending a visit to Wildfire Energy, plus four staff, one parent and one Junior School student also requested to come along.
The students and teachers all showed a high level of curiosity, wonder and support for this local startup that is doing amazing things. We heard about the invention cycle and saw chemistry in action! We were keen on finding out how far away they stood the first time they turned on the reactor…
This was a perfect way to show students the intersection between content and subject knowledge and application to entrepreneurial thinking.
Mr Bollaert is now a superhero amongst the chemistry students, Mr Hylton, Mr McVay and Dr Jones!
Dr Renae Jones
Director of the Centre for Innovators and Entrepreneurs