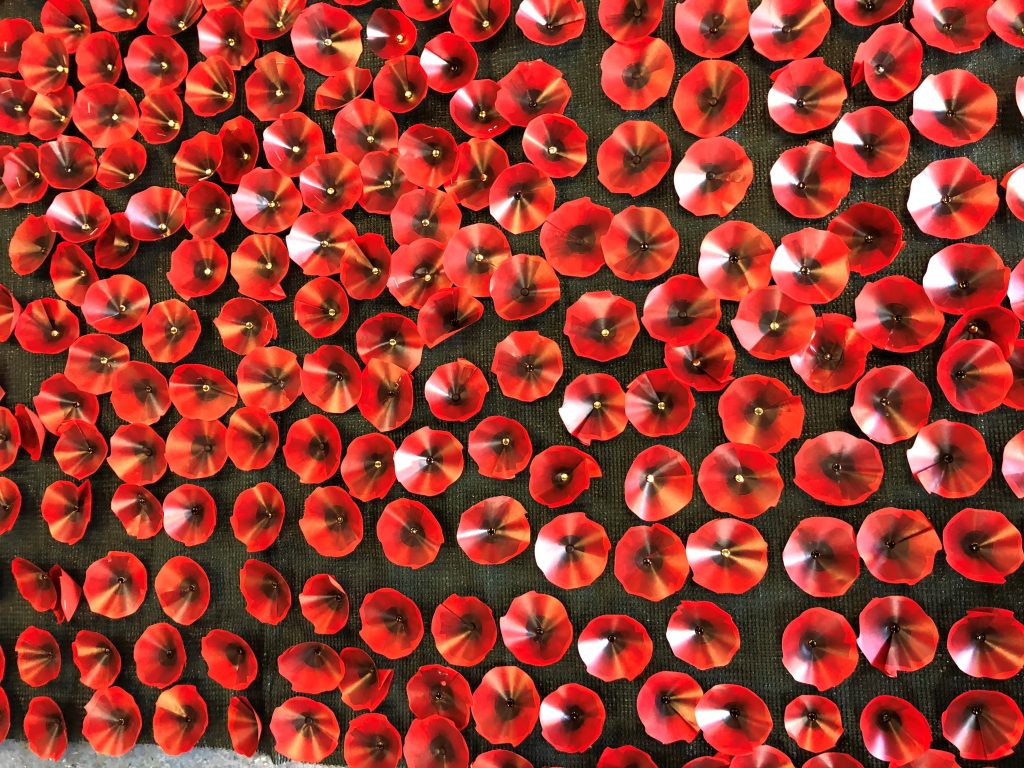 Sea of poppies
Our Year 9 History students are undertaking a massive project: creating a blanket of poppies to cover the Strathpine entrance of the School for this year's 100 Year ANZAC commemorations (approximately 48000 poppies).
We have seen an amazing display of teamwork so far. At lunch times, Junior School students and staff have volunteered their time to cut and fold flowers. The International School, Learning Support department, tutor groups and the Drama and HLT learning areas are also helping to cut poppies. The Design Technology Centre is churning out 1000s a day on their laser cutter and our Year 10s are pinning up a storm.
Here are some pictures to show you of their hard work. We can't wait to see the final product!