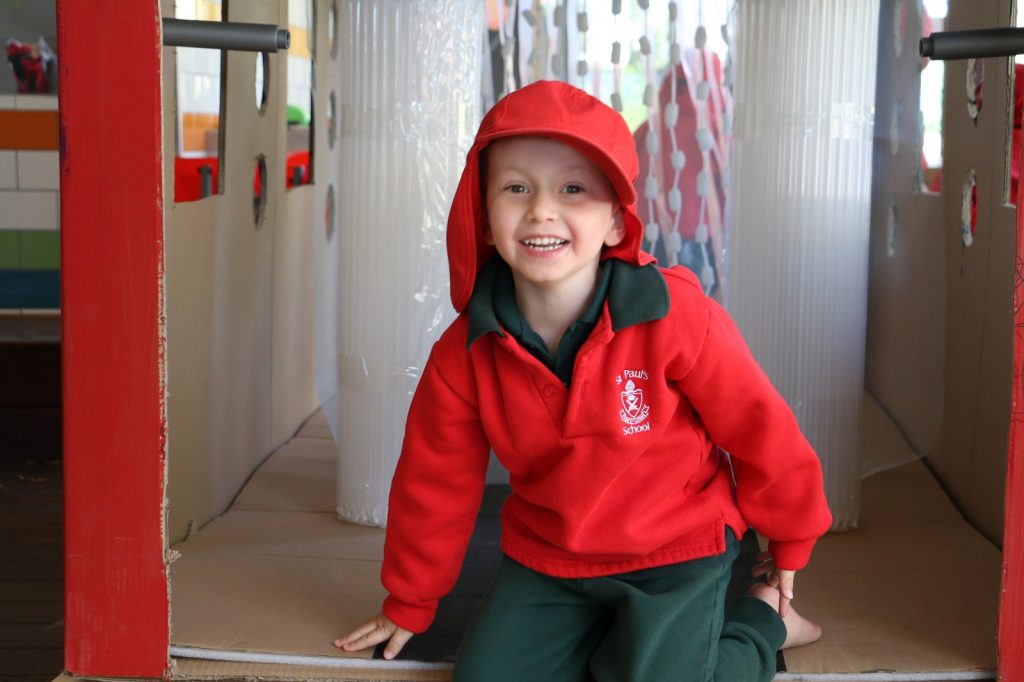 Red Team Car Wash
Since the beginning of semester two, Pre-Prep Red have been working on a project involving cars. It started with Mrs Hubble discussing cars and evolved into students building their very own vehicles. Students then took on the role of mechanics and began fixing cars, building a car wash and even washing a staff car!
During Design and Technology lessons, students explored cars washes in greater detail to understand how they worked. This led to the Red Team building their own car wash from recycled materials! Using Realm Thinking, in particular Design Thinking, students used the Engage, Ideate and Prototype model to create and build a solution to their problem: dirty cars. They worked collaboratively to share ideas, look at different materials, test those materials and prototype working ideas.
Last week the class officially unveiled their project to fellow classmates and special visitors. The car wash in currently on display in Tooth reception if you would like to have a look.
"We are really proud of our car wash and we hope you like it too!" – Pre-Prep Red