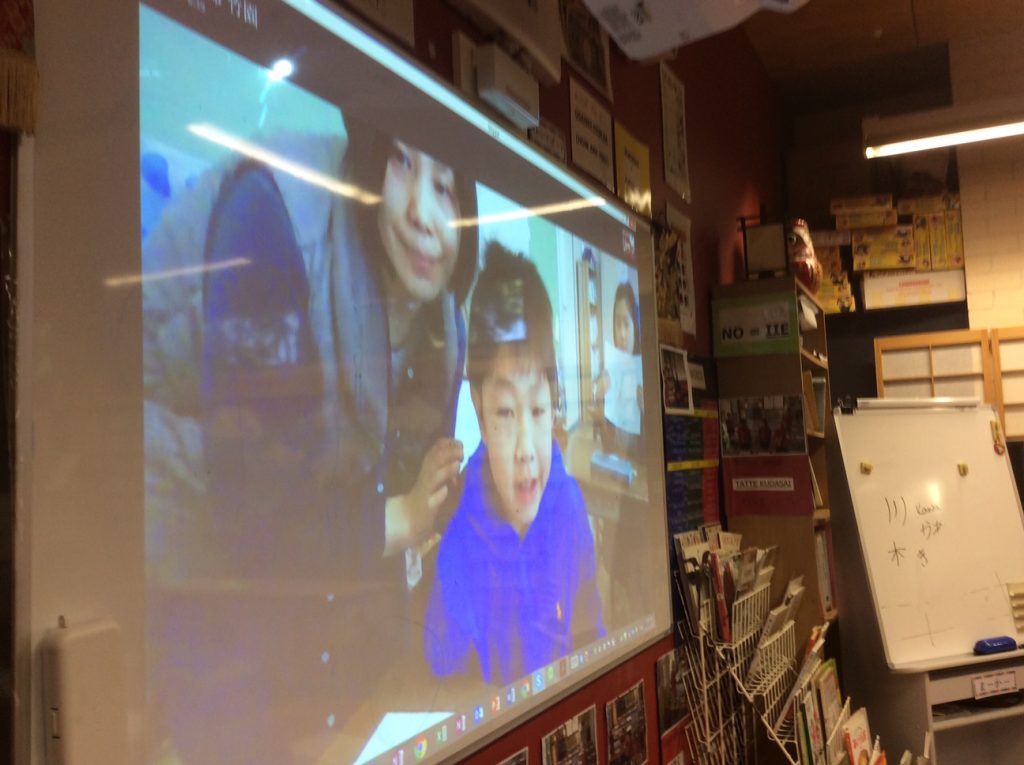 Realms promoting global interactions
Our Realms of Thinking are about transforming students' thinking in the classroom. The Global Sustainability Realm is about making connections, developing empathy and breaking down barriers to prepare our students for a world where they will be interacting with people from diverse backgrounds and cultures. Our Languages classrooms are a perfect place to develop this thinking.
Last Friday, our Year 3s Skyped Japan. For those unfamiliar with the program, Skype is a real time video call application that enables people to communicate with other Skype users. We talked to Yoshi and his class from Yokohama, Japan. For the past couple of years, Yoshi has travelled to Australia to learn at our School with his Mum, Yoshie, and we have now set up a partnership with his school. By doing this, we get to use technology for real, authentic purposes and get to use authentic language to interact with students in Japan. Andy Ricablanca (Year 3), in Mrs Lees' class has visited Yoshi's school in Yokohama so it was really special for him to reconnect.
In these sessions, sometimes the Japanese children ask questions in Japanese, sometimes in English. Our students also ask questions in Japanese. We have made a commitment to do this regularly with Yoshi's class so that we can make real connections with other people and with other cultures. By asking others about their lives, we get to learn about them, find similarities and differences, learn that people living across the globe are human beings like us and that kids are kids anywhere and everywhere we go.
Mr Charles Mackenzie-Smith
Head of Learning (Global Sustainability)