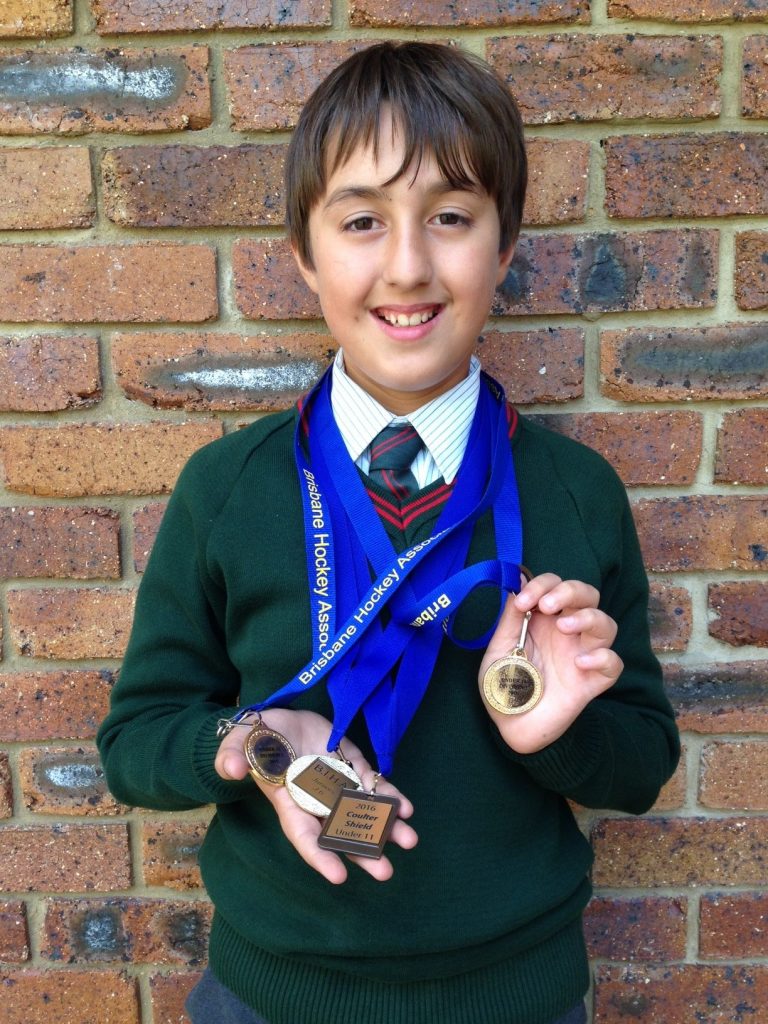 Quiet Achiever
Last weekend, Ben Robertson (Year 6), captained his club team (Pine Rivers St Andrews/'Saints') to victory in the Brisbane Hockey League U11 Division 1 Grand Final. The premiership win was a remarkable 5-3 win over Norths, a team unbeaten during the regular season but defeated twice by Saints in the finals' series: 5-1 in the semi-final and then again in Saturday's Grand Final. Ben had an outstanding game at left back, and then stood up in front of 150-plus players and spectators to give an impromptu speech and introduce his team mates at the medal ceremony for Divisions 1 and 2.
Ben started playing JTAS hockey in Year 4 and received the coach's award at the end of the season. Last year, after winning the JTAS season (for which he won the Year 5 hockey award), he took up club hockey (his 2015 U11-1 team finished as 2015 minor premiers and joint premiers).
This year, his hockey has gone from strength to strength. He doubled up playing both the JTAS season and in the Brisbane Indoor Hockey League. In March, his team won the BIHL Junior Division 6 (the highest of the five 'half-court' divisions), thumping their older opposition 7-1 in the grand final. In Term 2, Ben represented St Paul's in the Bramble Bay team and, in August, he received his first regional representative honour, playing for Brisbane U11-2 in the Coulter Shield (a SEQ regional tournament). The team finished a very creditable third, in a strong pool comprised mainly of regional first teams. During the 2016 club season, he has also been playing up an age-level in the starting line-up of his club's U13 Division 1 team (with and against boys up to 2 1/2 years older than him). This team was knocked out in the preliminary final ten days ago.
Well done Ben!