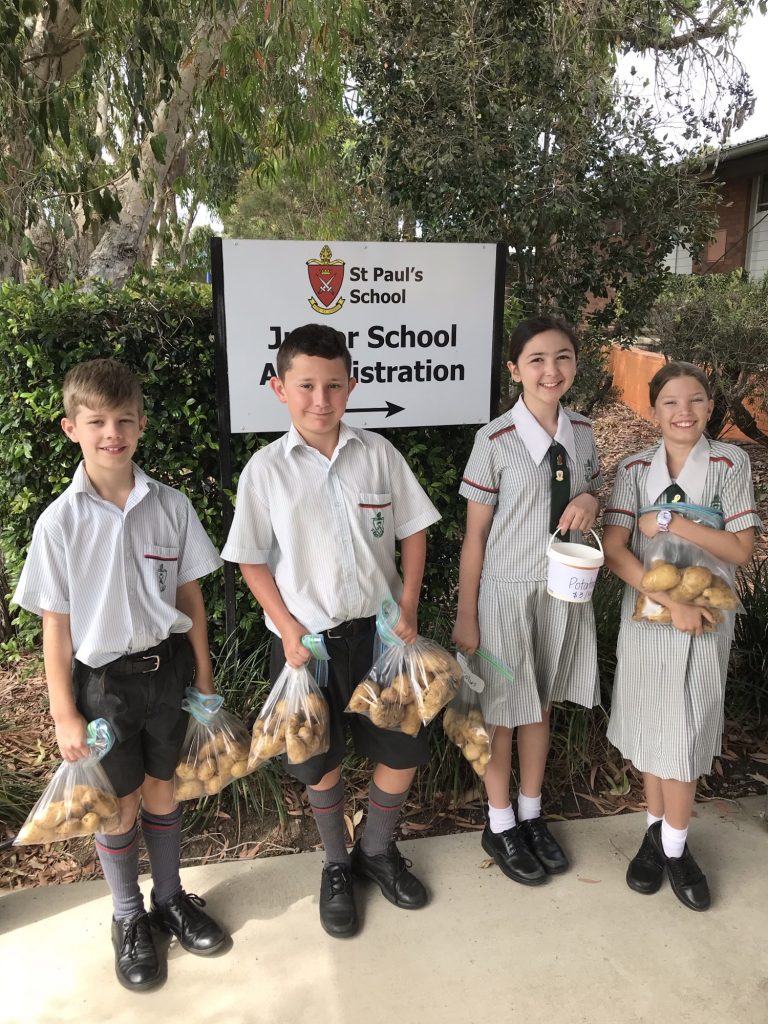 Practical Mathematics with Potatoes
This week some of our Year 5 students took their mathematics class out and about on campus.
Mrs Connolly's class, who are learning about money and budgeting, weighed and bagged freshly dug potatoes from the SPS Community Garden. The students then visited classrooms in the Junior School to offer the organic produce to staff.
This was a great way for our students to simultaneously experience real world applications of mathematics and to get involved with the SPS community.
You can learn more about our Community Garden here.