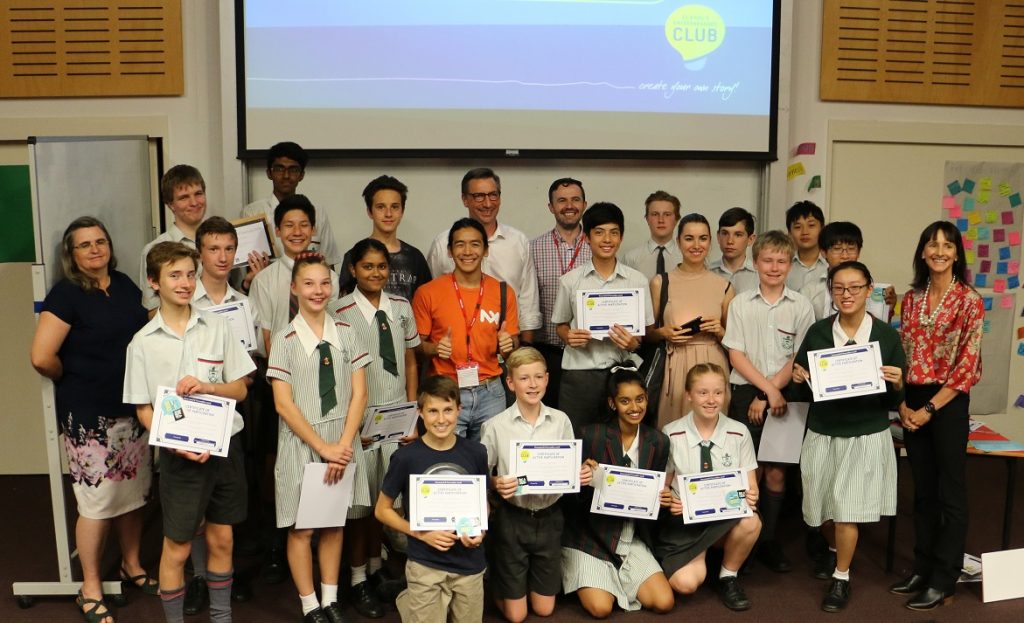 Pitch night a great success
Last Thursday night, our third Entrepreneurs Club graduated. Over ten weeks, 20 students experienced thinking like an entrepreneur and innovator, were exposed to solving real business problems, went on field trips to Brisbane's most innovative hubs and learnt more about themselves and working in teams.
Our graduation event included seven business pitches, four judges, two coaches, many guests and plenty of nerves. Everyone was suitably impressed in their business pitches, the confidence, knowledge, and particularly their story telling and questioning skills.
Congratulations to:
– SolarRental (Winners – presenting a solution to encourage land lords to add solar to their rental properties)
– Scrubber Surprise (Runners up – helping kids everywhere to enjoy bathing and helping parents to avoid bathing frustrations!)
– Food for Thought (their edible energy product to provide teenagers with a healthy brain bar)
– Energy Coach (empowering people everywhere understand their energy in and energy out needs)
– Smart Trash (a fun and innovative solution to waste education and disposal)
– Xeen Clothing (kids grow out of clothes so quickly…. Xeen Clothing have an innovative solution)
– Mercury (helping students everywhere be informed, up to date, and manage their many school commitments)
We are looking forward to supporting them through our Centre for Innovators and Entrepreneurs to progress their business dreams.
BIG thanks to those who attended, parents for your support, and in particular our amazing judges.