PISA results can't capture creativity
The release of the latest PISA report which compares countries' educational outcomes across the globe has been met with a scorching reaction across Australia.
While there is reason to be concerned, context is helpful. And is there more to the story?  You can read the thoughts of St Paul's School's Headmaster, Dr Paul Browning, in his latest opinion piece published in the courier Mail.  The full article is below.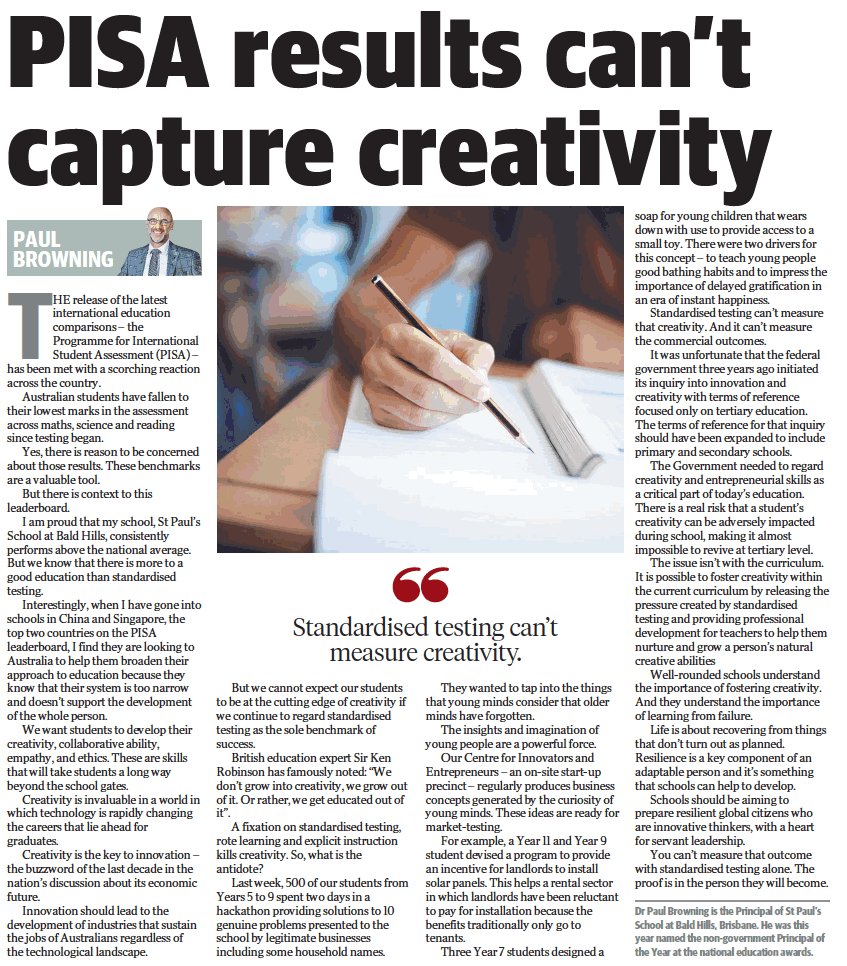 This article first appeared in The Courier Mail on Thursday, 5 December 2019
Learn more today