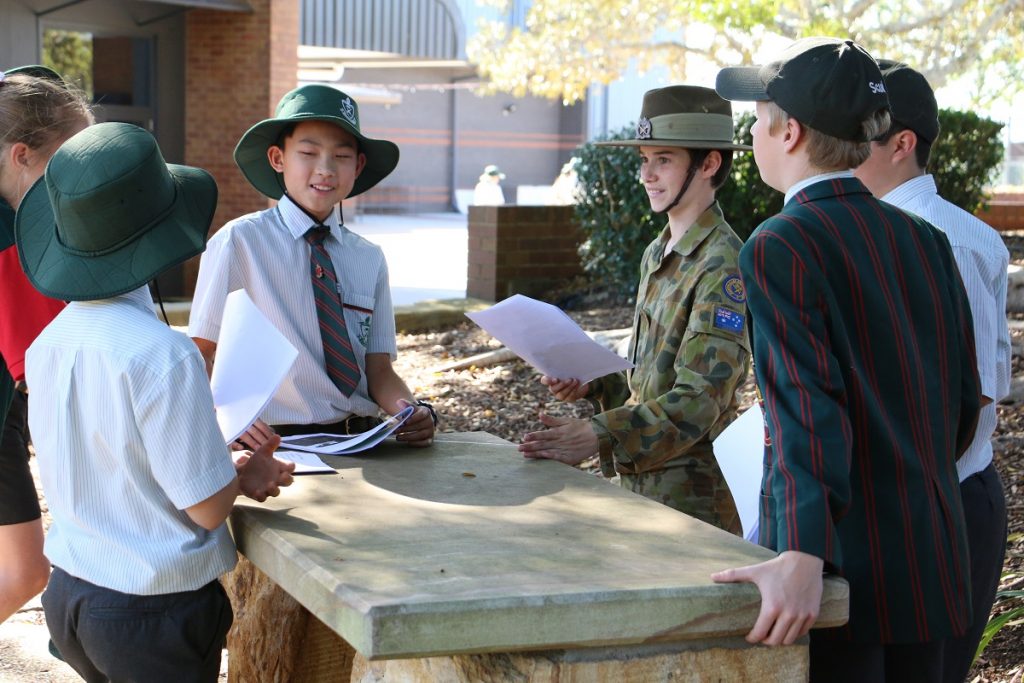 Year 7 'Pilgrim Trail'
In RAVE, Year 7 students have been exploring how our school has multiple sites and symbols of Anglicanism around the campus. This investigation has culminated in the creation of a 'Pilgrim Trail', a guided tour for some Junior School classes which will introduce them to such sites.
Today it was the Year 6s turn to go on a tour. At each site, Year 7 students explained the relationship of the site to the Anglican faith and some of our school's practices and shared some reflections as they walked between each site.