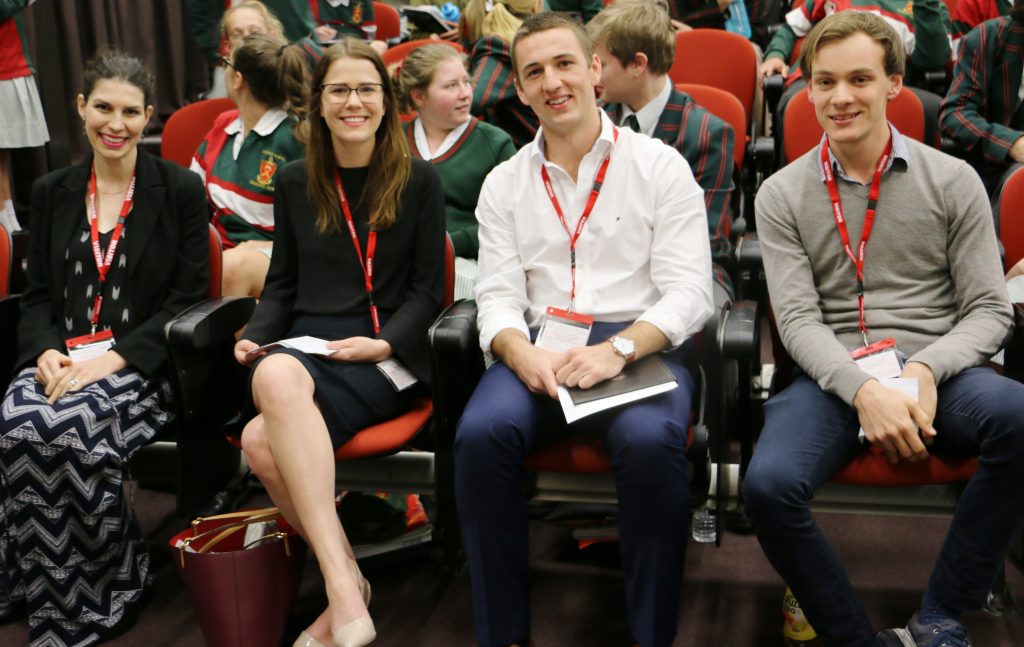 Blast from the past
It's so good to welcome past students back to the School.
On Monday 8 August we welcomed back four past students who shared some of their experiences from life after school with our current Year 12 students.
Interestingly, one of the key messages each of the past students articulated was to be flexible. You don't know what changes life will throw at you so remaining resilient and being open to flexibility will prepare you well for life after school.
Thank you Jennifer, Hannah, Nick and Alex, for sharing your experiences and to see how each of you are continuing to create your own stories.
Jennifer Gill (nee Pears), Class of 2007
Hannah Jonker, Class of 2010
Nicholas Jones, Class of 2012
Alex Browning, Class of 2012