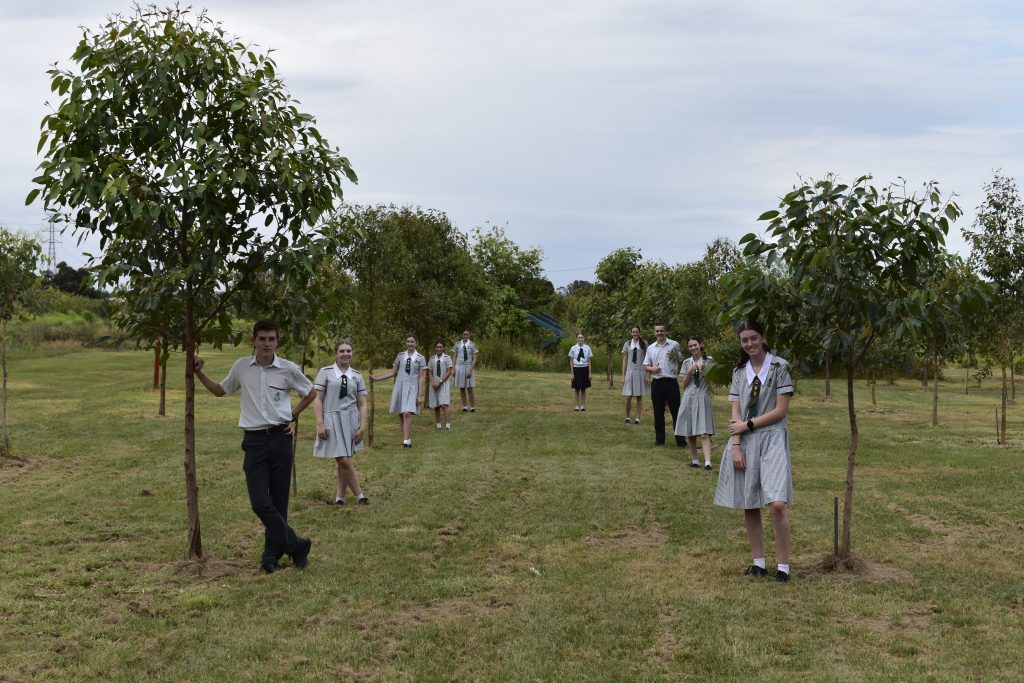 Our Koala Corridor – making a difference
A day at St Paul's School can mean the sighting of any number of creatures – kangaroos, possums, blue-tongue lizards and green tree frogs. And now there's another marsupial that can sometimes be seen – the beloved koala.
Any sighting is a joy for students because it confirms that their hard work in developing a koala corridor over many years is paying dividends especially after February's inclusion of the national icon on the endangered species list. This has increased community focus on ways of ensuring the sustainability of this beloved marsupial.
With St Paul's School's focus on global sustainability and environmental stewardship, we started working almost four years ago on a student-led project to protect koalas in the local area. The formation of a Service-Learning Committee (SLC), chaired by students, has led to the planting of approximately 2,000 trees, now providing safe passage for koalas passing through our grounds to the vast bushland that slopes down to the riverfront.
Creating St Paul's School Koala Corridor was an idea first raised by our then 2017 Global Sustainability Head, Charles McKenzie-Smith. As a school, our desire was to enrich learning in new ways so that our focus on environmental stewardship and social justice could create ongoing rewards.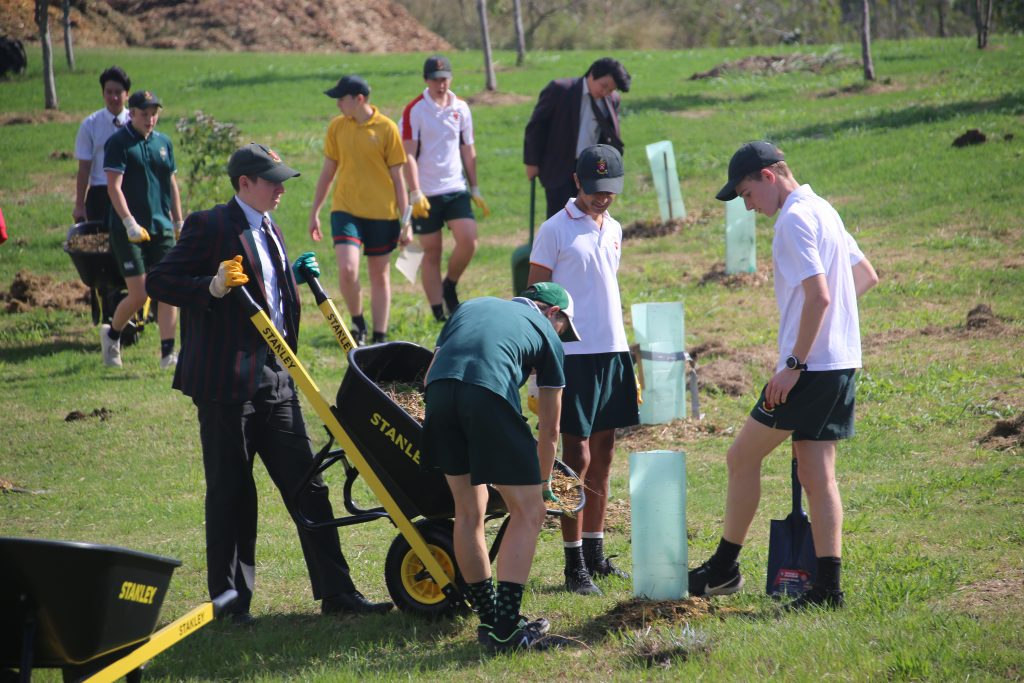 But the process has enriched the lives and learning of participants more than we first imagined. Trees have grown to three metres along the 500m long corridor, and we are broadening planting to cover more areas of the School. We have also started a new project to regenerate a riparian area near the river to remove invasive weeds.
In the years ahead we aim to develop a learning area in this space for students at St Paul's School and students on international exchange at our School. Being part of the Koala Corridor project has already had a profound impact on students, who have gained understanding of the importance of protecting koalas.
Sameel Deoji, who graduated in 2021, was amongst the first to join in the planting in Year 9 and went on to lead the SLC in Year 11.
"During my time as leader as SLC Captain, we also raised money to buy saplings through another project to sell re-usable Koala Kups at Sipper's café at school," Sameel said.

"In my last year, a community member saw a koala walking through the grounds. That was such a joy after all the efforts. It actually paid off.

"Being an environmental steward is all about starting when you are young so you can gain those foundational skills of keeping the environment healthy and clean.

"Everyone needs to latch onto the idea of 'what can we do to sustain our environment?'. At the end of the day, it is going to be our children and grandchildren who we want to leave it to in the best possible state that we found it in."
Since graduating last year, Tiana Kennedy has channelled the passion she developed for koalas and all animals growing up and throughout her schooling into activism as well as art.
"I was shocked and heartbroken to learn in middle school about what we are doing to the planet and its inhabitants," Tiana said.

"Using my art, I created posters, brochures, installations, comics and even costumes to catch audience attention and ignite change and alternative perspectives.

"In February, the koala was listed as an endangered species in Queensland, New South Wales and the ACT, with the biggest threat to their survival being deforestation.

"We need to be talking about it on the news, in the community, and in schools.

"During my time studying at SPS, I met many native animals, including blue-tongue lizards (living under Sipper's Cafe), green-tree frogs (lounging outside of the art classrooms), possums (sneaking into classrooms and courtyards), kangaroos (grazing on the sport fields), and much more, including snakes which are a good sign for a healthy ecosystem!

"I am so glad that St Paul's is continuing to protect their homes, especially being located next to the South Pine River, key habitat.

"Planting a variety of natives in Koala Corridor not only creates habitat for our endangered koalas, but also shelter for a range of other native species, both plants and animals, connecting the neighbouring fragmented habitats, and further strengthening the river.

"Koala Corridor also encourages and teaches students the importance of caring for the land and all its inhabitants- raising awareness and promoting change within the local and larger communities.

"I hope SPS's endeavour encourages other schools and communities not to just call for action, but to do it."
Are you interested in learning more about St Paul's School?  Check out some of the links below to see why we believe it's the right school for your child and your family.