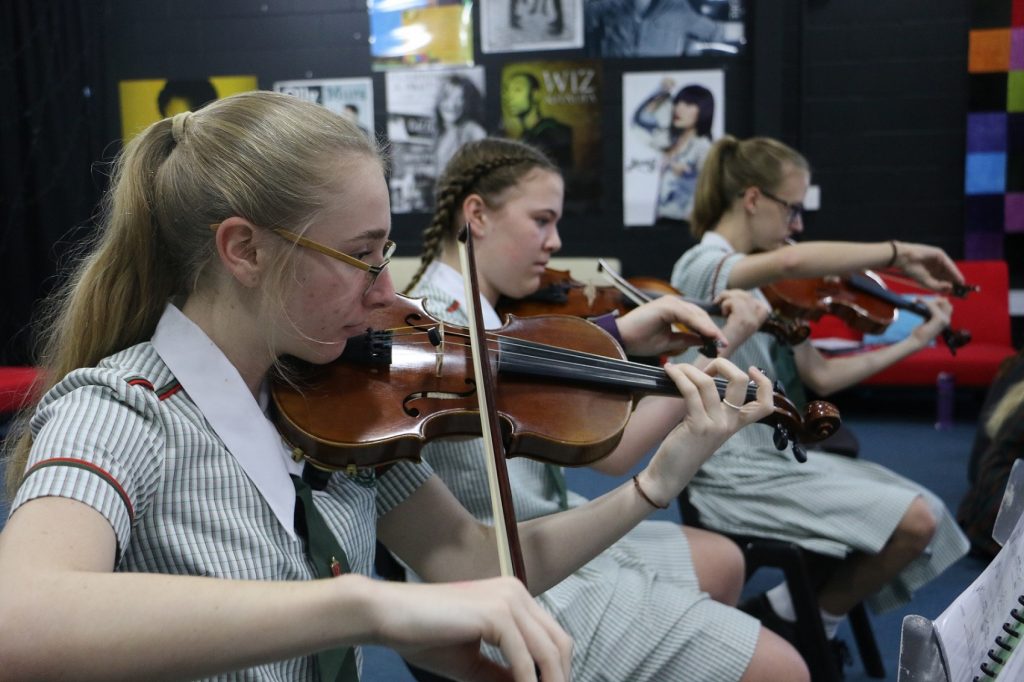 Our growing worship band
This year we have seen a dramatic increase in the number of students participating in our senior worship bands. The School now has two bands playing simultaneously at two venues for weekly chapel services for senior students.
Focus Magazine, a quarterly publication produced by the Anglican Church Southern Queensland, published an article discussing the growth of both teams.
"I enjoy being a part of the School worship band as it is full of friendly people, many of whom I'm friends with, and it's a wonderful chance to be a part of a team in a christian context," says member, Gracie Manderson (Year 9).
You can read the article below: