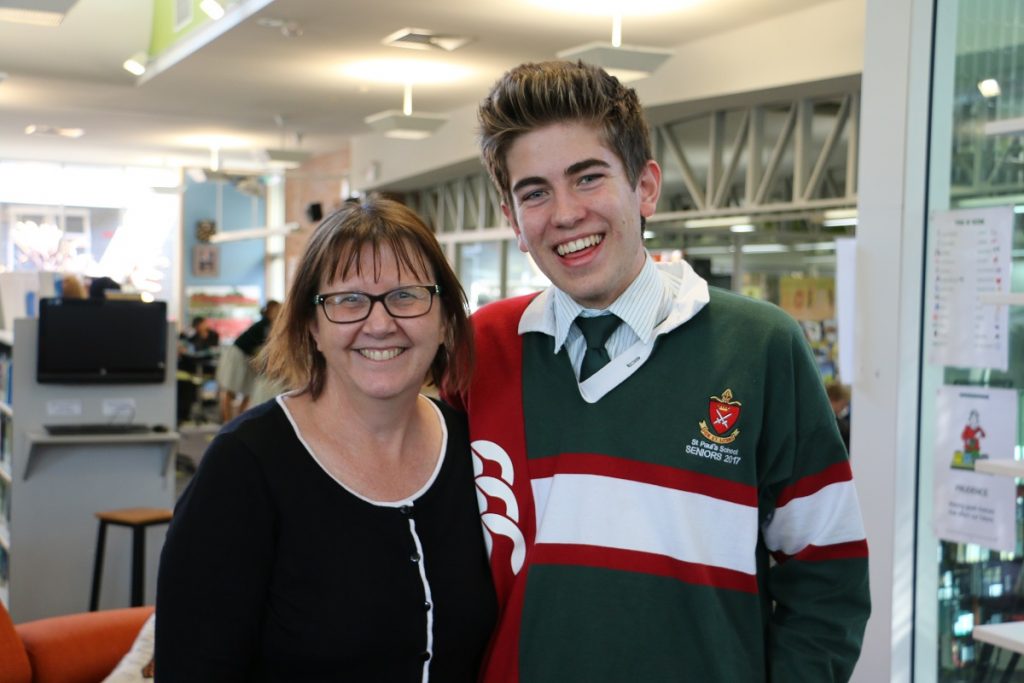 On your marks… write!
Year 12 student Sean Tayler has won the inaugural St Paul's School Speed Story competition to officially launch Book Week 2017.
Four students from Senior School had seven minutes devise a story synopsis which incorporated five criteria.  The students then presented their story synopsis to Michelle Smith, Editor of local newspaper The Bayside Star, who judged the entries.
Each synopsis had to include 5 of 6 possible elements.  They were: An exotic setting; a lead character named: Atticus Holmes (male) or Elizabeth Austen (female); a villainous character named Darth Luthor; a magical hat; a run-down hotel; a thrilling car chase.
The resultant stories were then judged on their use of at least five of the six elements; the overall creativity of their premise; and whether Mrs Smith would like to read the rest of the book.
Sean's synopsis was:
"The Lost Hotel: Set deep within the South-American Amazon, Elizabeth Austen discovers a run-down hotel from centuries ago. Bubbling with curiosity, Elizabeth discovers a magical hat that may reveal a shocking truth; she is the ancestor of Darth Luthor, a despicable slave trader who went missing yet was found, until now."
Commenting on the entries, Mrs Smith said she was impressed by the exceptional creativity shown by the contestants and how deep their stories' outlines were given the tight time constraints.
Thank you to Mrs Smith for being so generous with her time and congratulations again to Sean.