The data we glean from each year's survey helps us better understand our parent community and assists us to identify which things are going well and where we might be able to improve.
As you may be aware, St Paul's tracks a Net Promoter Score (NPS) annually.  This is regular practice in the corporate sector and is a much-used metric to determine customer satisfaction.  An organisation's NPS score can range anywhere between -100 and 100. A score above 0 is considered a good score, with organisations often receiving a negative result.
Our School's Net Promoter Score is 41.  For context, the average Australian school NPS is 9 according to McCrindle[1], which means parental advocacy for our School is very high compared on average to other Australian schools.
The primary reason/s parents gave the school an NPS score of 41 was because of how engaged they find their children are at School as well as the School's approach to education.  Words like innovation, entrepreneurial and holistic appeared consistently throughout the responses. But perhaps most pleasingly, the overwhelming reason parents scored the School highly was because they felt that their child is happy.  This was lovely to read, and I thank you for your support.
When asked to nominate areas in which the School particularly excels, there were many responses including our innovative approach, the wide-range of extra-curricular opportunities (music got many special mentions) and the quality of our teaching staff.
There are some areas where we could stand to improve too. One contentious area was sport.  There was, on one hand, some negative feedback from parents who felt that we don't prioritise the pursuit of an elite sporting program; and on the other hand, there were other respondents who were upset that the School focused too much on an elite sporting program and wasn't providing opportunities for all.
This is a delicate matter.  The philosophy of St Paul's is that every student should have the opportunity to pursue their passions.  While we do seek to provide high level coaching for our Firsts teams (and I like to win!), this should not come at the expense of fostering a community of love and support to all students, regardless of whether they are an elite sportsperson or someone who just wants to have a go.  I realise this approach will not please everyone, however I believe it is the right one for our School.
Other feedback illustrated just how diverse our parent community is.  Some parents wanted uniform standards relaxed while others wanted it enforced more strictly.  Some parents wanted more communication while others wanted less.  Some parents expressed disappointment in the amount of homework students are set while others were frustrated their children didn't get enough homework (though I doubt those children are too upset!).
It will take some time to weigh up all of this feedback and find the best ways forward.  I want to assure you that we are listening and taking your feedback seriously, and I thank you for providing your responses on the survey.
Overall, I am gratified that the vast majority of our parents are happy with St Paul's School and I assure you that we will keep striving every day to offer the best education possible for your children.
[1] https://mccrindle.com.au/wp-content/uploads/reports/Education-Future-Report-2018.pdf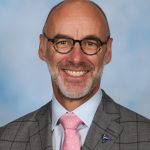 Dr Paul Browning
Headmaster