194 people responded to the survey, including two Chairmen, one Non-Executive Director, five CEOs and 55 Owners/Directors of a company.
The data was very affirming.
Over the past 12 years we have designed and implemented a way of teaching that we call Realms of Thinking. This is in recognition that in an economy being reshaped by the rise of Artificial Intelligence (AI) and robotics, the ability to think creatively is one of the most important skills a young person can learn. Yet, as we know, schools successfully condition creativity out of a young person.
Realms of Thinking seeks to tackle this challenge. They are approaches to learning which help students master the basics while also growing their capacity to ask better questions, navigate failure, develop empathy and spark their imaginations. The goal of Realms of Thinking is to grow the capacity of every student to think creatively, to become innovative and entrepreneurial thinkers.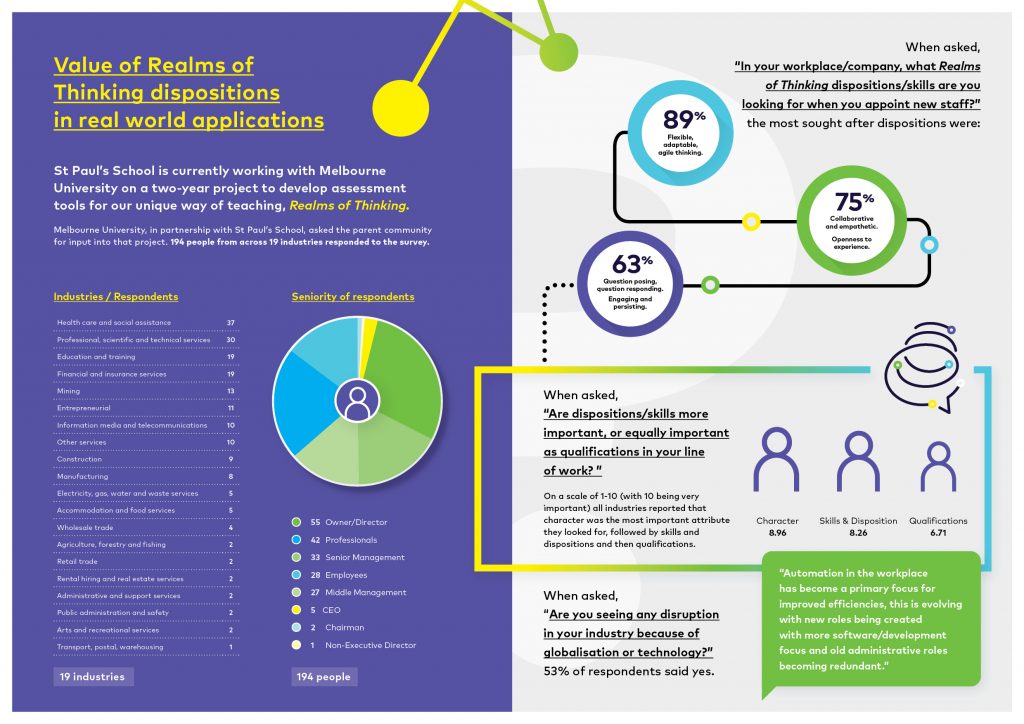 The data from the survey showed that, while qualifications are important, they are not valued as highly as a person's character, or their skills and dispositions. This is why a holistic education is so important!
An education worth having isn't one that can be measured on a standardised test but one that prepares a young person for a life of purpose, a life of flourishing. The development of character (Ways of Being) and the development of skills and dispositions to enable creative, innovative and entrepreneurial thinking (Realms of Thinking) are increasingly more highly valued than grades when it comes to employment.
The data from the survey showed that most sought-after skills and dispositions include: flexible, adaptive and agile thinking, collaborative and empathetic, openness to experience, question posing, question responding, and engaging and persisting. This is probably because 53% of respondents are seeing AI and robotics disrupt their workplace (in a positive or negative way). Employees need something different to help an organisation grow and solve complex problems, skills that cannot be replicated by AI or robotics.
The outcome of our work with Melbourne University will be a Learner Profile that will replace our current end-of-semester student reports. The Learner Profile will not only provide you and your child with information about their academic achievements, but will also show you how they are developing the dispositions to think creatively, and ultimately the character traits they need to flourish in a world that will be vastly different to the one you and I entered post school.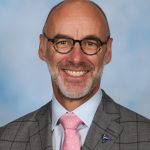 Dr Paul Browning
Headmaster