For this week's newsletter I just want to reinforce a few things I had sent to you over the past week.
One question I have been asked pertains to parents with children in multiple year levels and whether all their children will be allowed to return at once.  Unfortunately, only the children in the approved year levels will be able to come to School on Monday.  For example, if you have one child in Pre-Prep and another child in Year 2, your Year 2 child must continue to stay home from school unless you meet the definition of an essential worker or they are vulnerable. I realise that this is somewhat inconvenient, but these are the restrictions placed on us as school.
Once students in specific year levels are able to return then the remote learning arrangements for these year levels will be discontinued (unless they are being taught by a vulnerable staff member).  Remote learning will only continue for students in year levels not yet required to return to school. This means that from Monday 11 May the online platforms for Pre-Prep, Prep, Years 1, 11 and 12 will be turned off.
If parents choose to keep their children home from school after their child's year level is able to return to School please be aware that we will not be able to provide remote learning opportunities for them.  I apologise for that, but it is near impossible for a teacher to provide both options.
While I am really looking forward to seeing students back at School on Monday, I do want to extend a thanks to the students and teachers who will continue remote learning for at least the next two weeks.  It has been a big adjustment for many but the way in which learning is taking place has been most encouraging.  Thank you for your support and persistence in engaging with your learning in this way.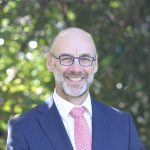 Dr Paul Browning 
Headmaster