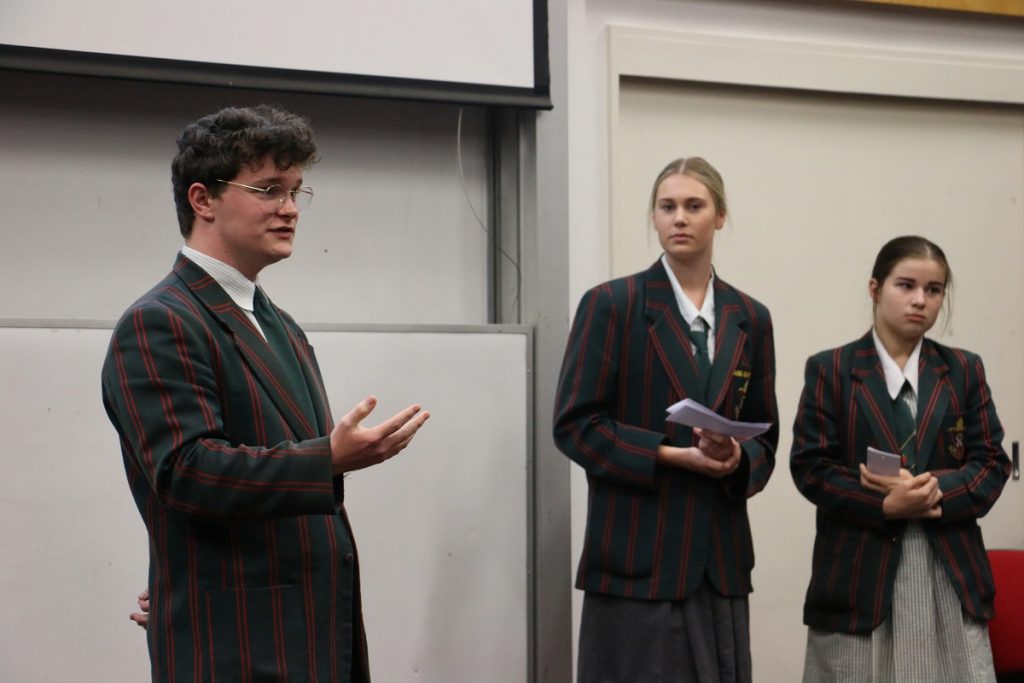 New ideas supporting environmental stewardship
Environmental Stewardship; what does it mean to me? What does it mean to others? How can I make a difference?
Entrepreneurial thinking and process; value propositions, pivoting, prototyping, pitching… 
How do the two fit together?
Year 12s have been examining environmental stewardship as part of the Religious and Values Education (RaVE) subject.
The unit was designed to enable students to look at environmental stewardship through an entrepreneurial lens. An opportunity for students to learn how to:
– really engage with their surroundings
– spot an opportunity / need they are passionate about
– examine the opportunity in more detail
– propose a suitable solution and implementation plan
– pitch persuasively to engage their audience
On top of these skills, their curiosity was ignited by the many visitors who all shared different passions around the environment such as:
– paleoclimatology
– renewable energy
– war on waste
– fast fashion
– sustainable development goals
– recycled uniforms
– Christian viewpoint on sustainability
– Indigenous perspectives
– culture and art
– waste management
The Year 12s owned it! They each dug deep to find their environmental passion and presented ideas on how they could make a difference.
The final pitches were impressive and passionate. Opportunities including koala fencing, packaging changes, a united composting project, plastic and waste reduction, and many more were all shared with the audience.
Thank you to Mrs Smith and Dr Jones for their expertise and input in entrepreneurial thinking and methodologies.
Thank you to the RaVE teachers who embraced and lead the unit and the entrepreneurial thinking lens.
Thank you to all the visitors for inspiring the students.
Thank you to the students for showing their care, compassion, and engagement in the world around us.
Next step – students can elect to pursue these projects with the support and guidance of the school's Centre for Innovators and Entrepreneurs (CIE).