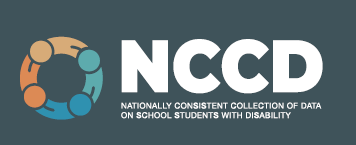 NCCD (& Bursary opportunity for current students)
Every year, all schools in Australia participate in the Nationally Consistent Collection of Data on School Students with Disability (NCCD). The NCCD process requires schools to identify information already available in the school about supports provided to students with disability.
These relate to legislative requirements under the Disability Discrimination Act 1992 and the Disability Standards for Education 2005, in line with the NCCD guidelines (2019).
Information provided about students to the Australian Government for the NCCD includes:
– year of schooling;
– category of disability: physical, cognitive, sensory or social/emotional;
– level of adjustment provided: support provided within quality differentiated teaching practice, supplementary, substantial or extensive.
This information assists schools to:
– formally recognise the supports and adjustments provided to students with disability in schools;
– consider how they can strengthen the support of students with disability in schools;
– develop shared practices so that they can review their learning programs in order to improve educational outcomes for students with disability.
The NCCD provides state and federal governments with the information they need to plan more broadly for the support of students with disability.
The NCCD will have no direct impact on your child and your child will not be involved in any testing process. The School will provide data to the Australian Government in such a way that no individual student will be able to be identified – the privacy and confidentiality of all students is ensured. All information is protected by privacy laws that regulate the collection, storage and disclosure of personal information. To find out more about these matters, please refer to the Australian Government's Privacy Policy on the Department of Education website: https://www.education.gov.au/privacy-policy
The  Fact Sheet for Parents, Guardians and Careers is available on the NCCD website: https://www.nccd.edu.au/sites/default/files/fact%20sheet%20for%20parents%20guardians%20and%20carers.pdf
If you have any questions about the NCCD, please contact me via email at:  [email protected]
Dr Paul Browning
Headmaster
---
APPLICATIONS FOR RAY GEISE BURSARY – CURRENT STUDENTS ONLY
Bursary Details:
The Ray Geise Bursary for Service will be offered to one current St Paul's School student, who will be in Year 7, 8, 9, 10 or 11 in 2020.
This Bursary is to the total value of $1,000 (as a reduction in School fees) for 2020 only.
Criteria:
Students should submit a covering letter detailing their performance in pursing the Aims and Goals of the School and must show evidence of consistently caring for others and helping them to live worthwhile and meaningful lives; students must have pride in their School and demonstrate this in their dealings with their peers and indeed the whole School community.
In addition to the covering letter, students should submit a 1000 word essay on "Building a Christian Caring Community in the 21st Century."
In awarding the Ray Geise Bursary, particular attention will be paid to the performance of the applicants in pursuing the Aims and Goals of the School, and to any financial need which exists in the family.
Applications:
All Bursary applications and offers are to be treated as private and confidential and are not for public discussion or announcement.  Applicants should submit:
A Bursary Application Form
A Covering Letter
An Essay
A separate application should be submitted for each child within a family.
Bursary Application Forms are available from the Headmaster's Executive Assistant, Ms Sam Beeney, via email request:  [email protected]
Bursary applications (including the completed Application Form, Covering Letter and Essay) should be submitted in a sealed confidential envelope by Friday 18 October 2019 (the end of the second week of Term 4) to:  Dr Paul Browning, Headmaster, St Paul's School, 34 Strathpine Road, BALD HILLS  QLD  4036.