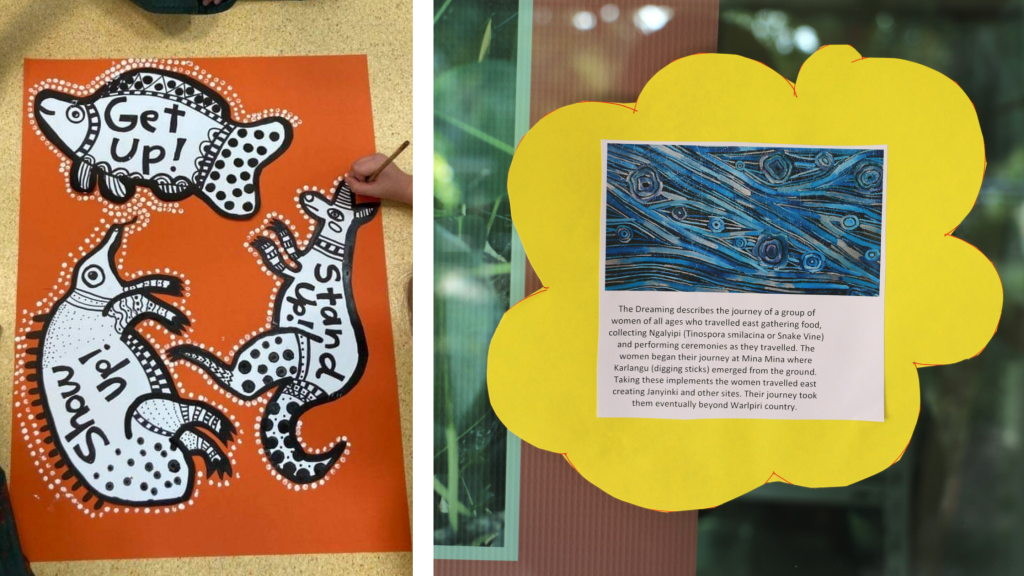 NAIDOC Week 2022
NAIDOC week is an opportunity to celebrate and recognise the history, culture and achievements of Aboriginal and Torres Strait Islander peoples, and the theme for 2022 is Get up! Stand up! Show up! It calls for stronger measures to recognise, protect, and maintain all aspects of First Nations cultures and heritages.
NAIDOC week is being celebrated across Australia from 3 July to 10 July 2022 but as this will be during school holidays, St Paul's School is celebrating early: from 13 June to 17 June 2022.
Our Global Citizenship Committee have been working hard in preparation and invite the St Paul's community to embrace Indigenous cultural knowledge and understandings of Country as part of Australia's national heritage.
We asked our 2022 Global Citizenship Captains, Grace Glowrey and Michaela Ruthven, what NAIDOC week is to them and how we can get involved in the St Paul's community NAIDOC week celebrations.
What is NAIDOC week?
Grace:
NAIDOC week stands for National Aboriginal and Islanders Day of Commemoration, it's about recognising the cultures, languages and the history of the Indigenous and Islander peoples that were here before us. In Australia, I feel like we are very distanced from the world as an Island country. I have European heritage and I can't really tap into that culture here, so I feel that tapping into the Australian culture while here is especially important and knowing more about Australia and what it is and what it was, as it's evolved. As an Australian with European heritage, I think it's important to recognise Australian culture and be a part of it.
Michaela:
For me, NAIDOC week is about representing and giving priority to the Indigenous and Islander Peoples in Australia and giving them the acknowledgement that this is their rightful land and they deserve a place in our country and that shouldn't be ignored. Essentially, putting them at the forefront of our minds for a week to raise awareness.
Why do you think NAIDOC Week is important?
Grace:
My teacher said something today that I think I want to share;  "If you can't see it, you are less likely to become it."
She said that we always see European people in positions of power and active in the community including more women in recent times. I think if Indigenous people don't see more Indigenous people in these kinds of positions, they may not think it's a possibility for themselves. I think it's very important to recognise the growth here and that there are more opportunities for what you can do in life now. So NAIDOC week, is a whole week where you can see opportunities beyond what you normally see and it's an opportunity to broaden your perspective.
Michaela:
I think it's also important because it not only gives Indigenous Peoples the opportunity to see people they can relate to but also letting other people know about that and normalising and acknowledging how Indigenous Peoples can contribute to the community.
What have you got planned for NAIDOC week at St Paul's?
We have lots of different things planned for this week. We have put the 'Get Up Stand Up Show Up' poster around the School promoting the theme for NAIDOC week this year. We also made our own signs highlighting different aspects of Indigenous culture or language including a few Indigenous words, dreamtime stories and significant locations. We are also watching The Rabbit Proof Fence. Our Year 12s will be participating in traditional Indigenous games during their classes this week and Tutor Groups are also completing a variety of activities including a quiz, crafts and more.
Thank you Grace and Michaela and to the Global Citizenship Committee for creating opportunities for the St Paul's community to get involved in NAIDOC Week 2022.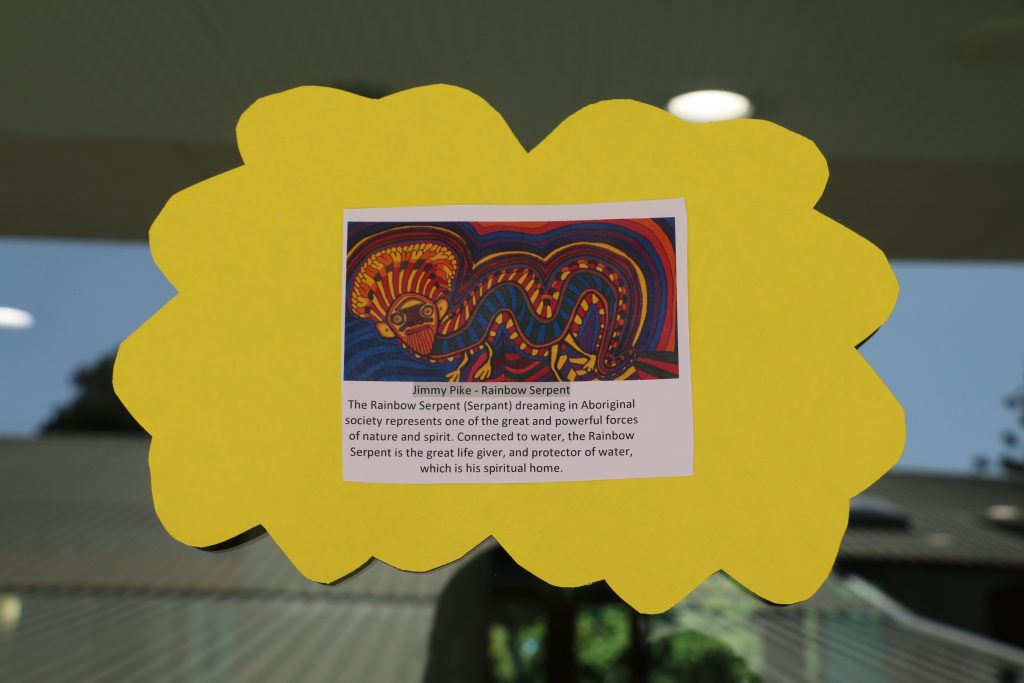 NAIDOC Week inspired trivia around the campus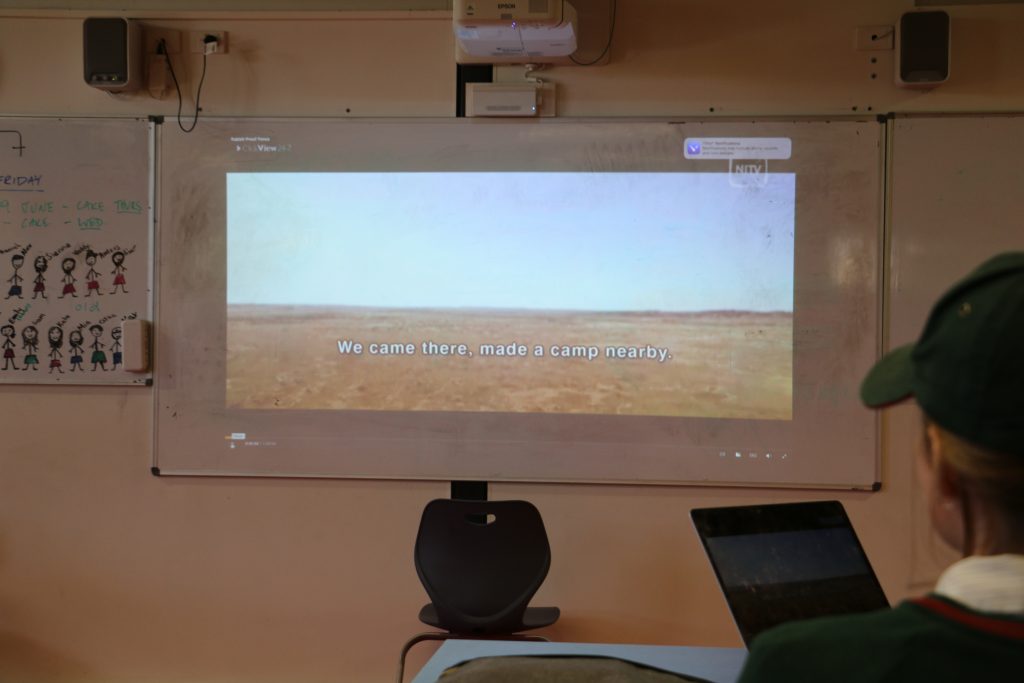 Our viewing of The Rabbit Proof Fence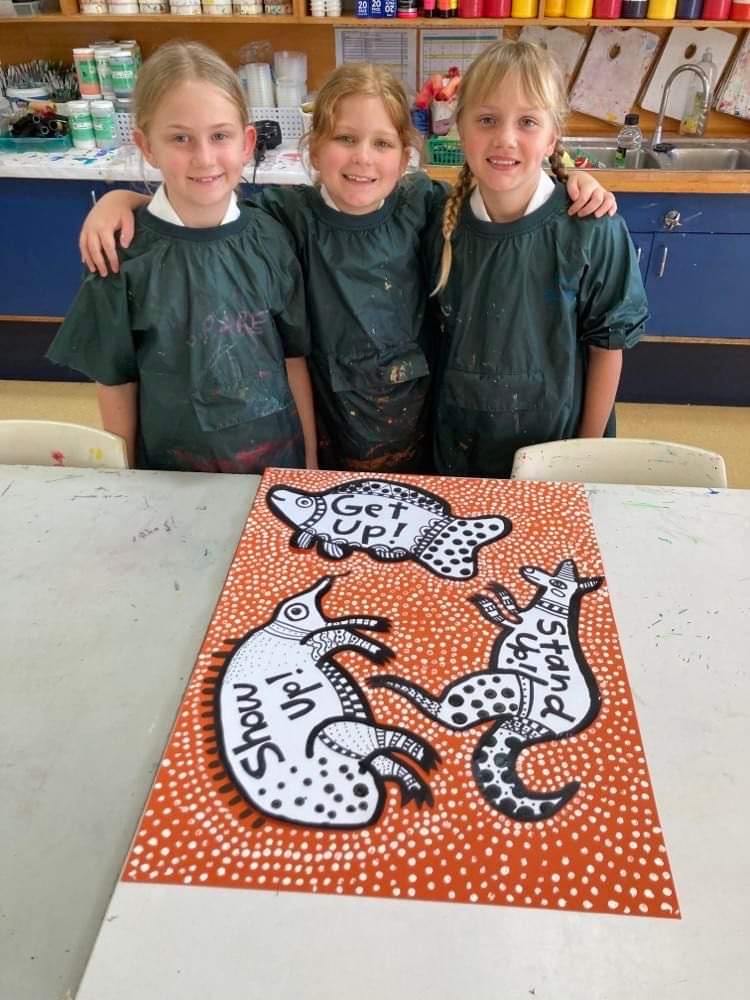 Junior Schools students Ava, Catherine and Libby's NAIDOC week artwork