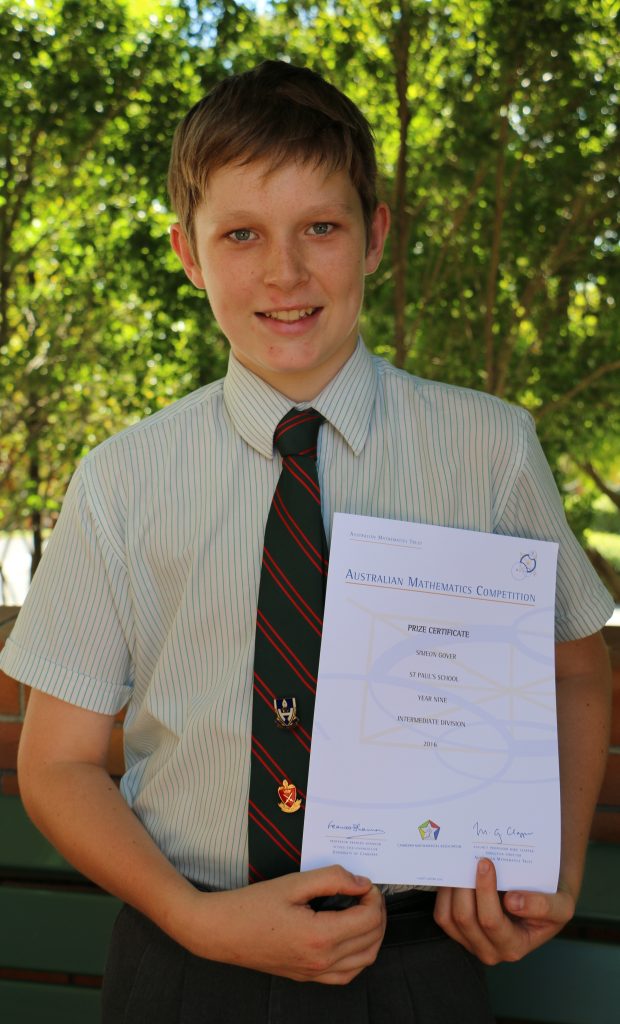 Maths Marvel!
Simeon Gover (Year 9), impressively placed in the top 0.3% in the State, in the recently held Australian Mathematics Competition.
Simeon participated in the Intermediate level, open to students in Years 9 and 10.
The Australian Mathematics Competition (AMC) has become the largest single event on the Australian education calendar, allowing students to attempt the same tasks on the same day in over 30 countries around the globe, attracting more than 14.5 million entries todate.
Congratulations Simeon on an amazing result!