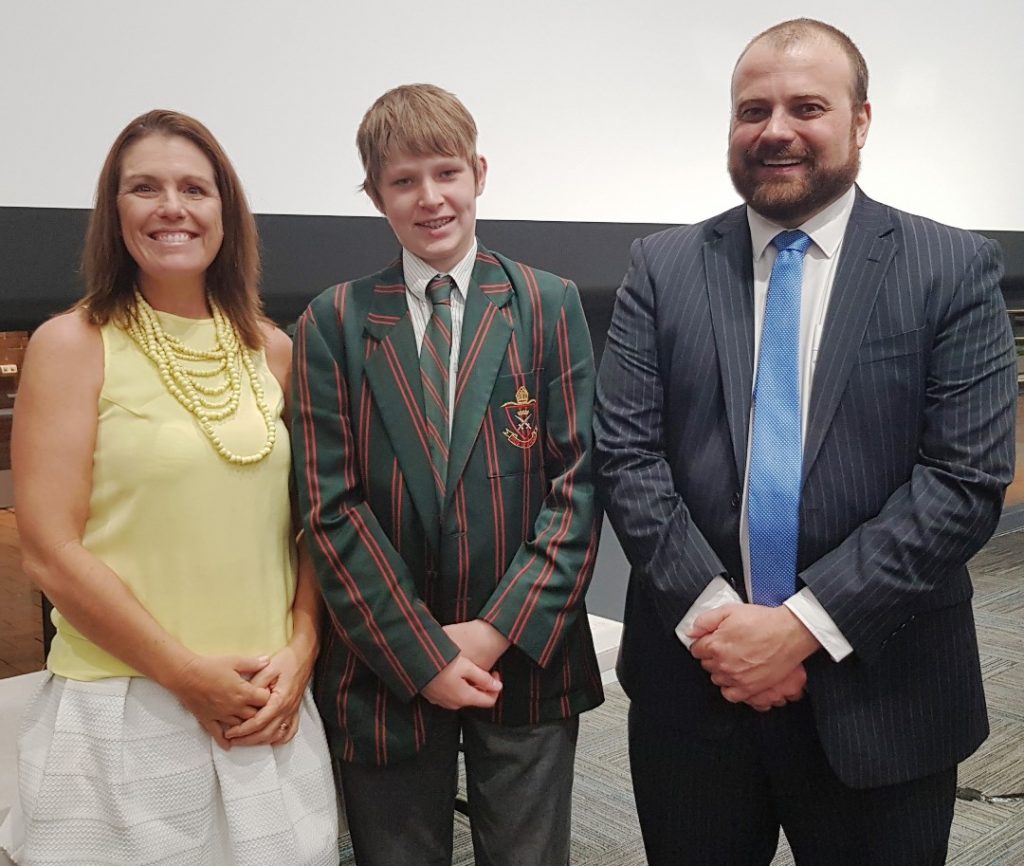 Mathematics marvel!
Each year, the Australian Mathematics Trust (AMT) invites students with either a High Distinction in the Computational and Algorithmic Thinking Competition or a Prize in the Australian Mathematics Competition (AMC) to an awards night to acknowledge their outstanding efforts. On Friday evening, as one of five Year 10 students in Queensland to receive a Prize in the Intermediate division of the AMC, Simeon Gover attended the 2017 awards night.
This is the 5th time that Simeon has been invited to this prestigious event!
What an outstanding effort! Congratulations Simeon on your achievements.
{Simeon with certificate in hand; and also seen here with AMT State Director Ms Cath Griffin, and AMT Chief Executive Officer, Mr Nathan Ford}