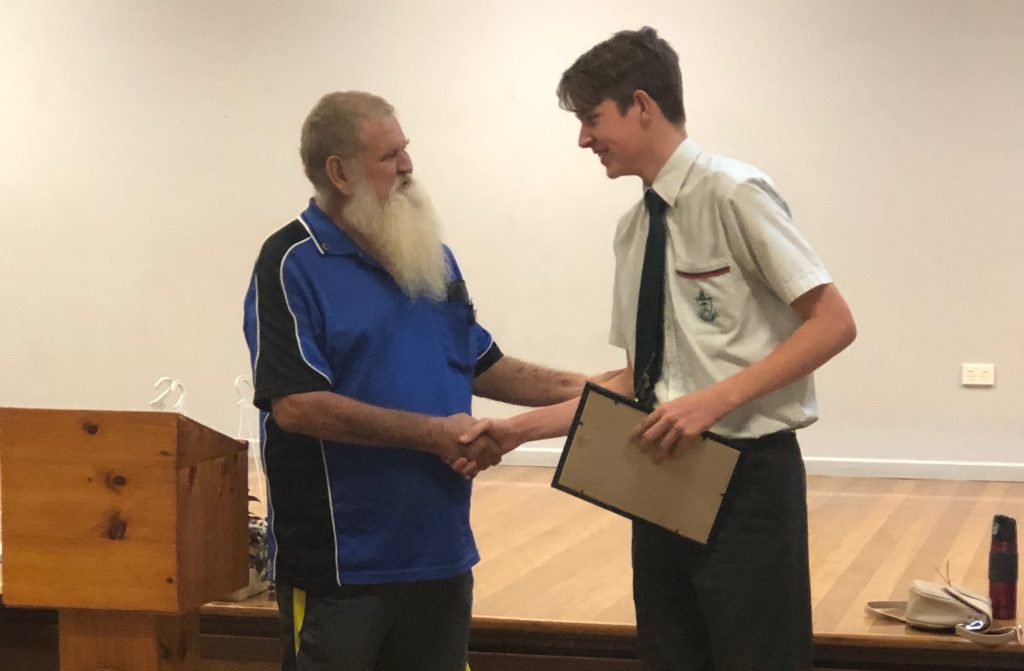 Lions Youth of the Year – Club level
On Monday night at the Deception Bay Lions Club, two Year 12 students Simeon Gover (Gladius) and Praanav Pratap (Scudo) competed in the Club level component of the Lions Youth of the Year competition. Both boys underwent an intense panel interview before the impromptu questions round and finally the public speaking section; a presentation on a topic of their choosing. Both Simeon and Praanav presented, by coincidence, marine themed 5 minute presentations and although both boys were very different in their presentation style, their passion and the standard of their speeches were exceptional and drew great praise from the judging panel. The judges deliberated for close to 30 minutes, stating in their feedback that it was a tough choice, before awarding the Public Speaking and Club level awards to Simeon.
 Simeon will now go on to compete at Regional Finals this Saturday, 2 March. We wish Simeon all the best as he continues on his 2019 Lions Youth of the Year competition journey this weekend.