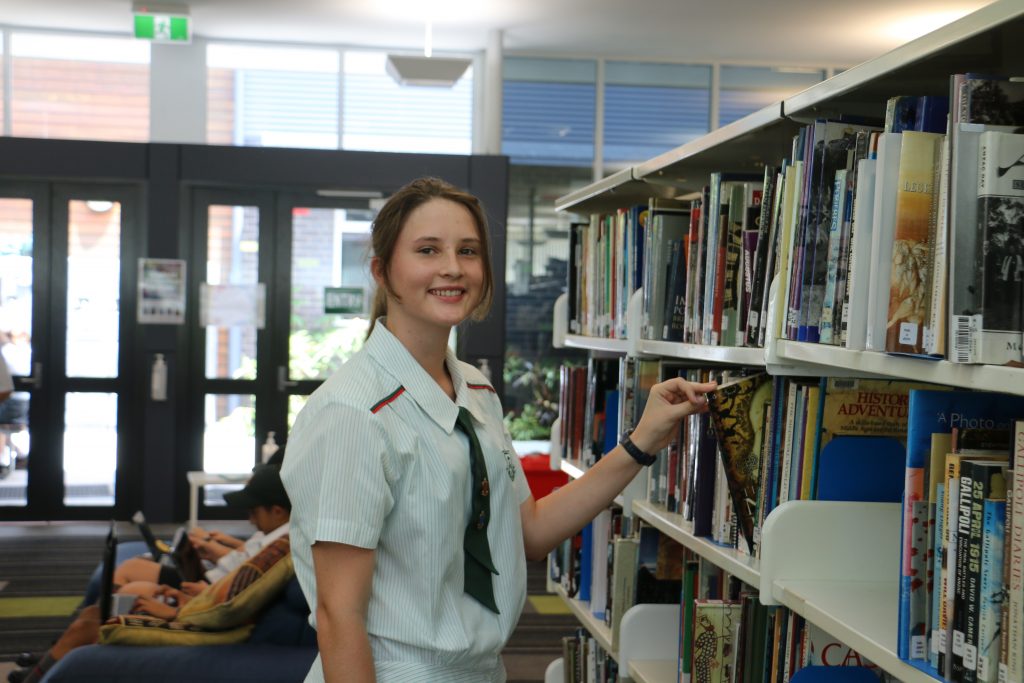 Library Captain 2022
The Secondary Library is excited to announce the Library Captain for 2022. Tahlia Maxwell in Year 11 will be fulfilling this role of service to the Library and School and we are excited for what the year ahead holds.
We asked Tahlia some questions about what she loves to read and what she is looking forward to this year in her role as Library Captain.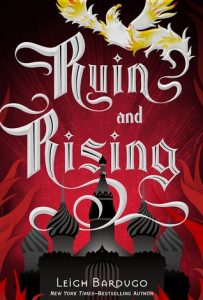 What are you reading at the moment?
At the moment, I am reading Ruin and Rising by Leigh Bardugo (the third and final instalment in the Shadow and Bone series), but I can't wait to finish it and start reading Sarah J. Maas' series, Throne of Glass.
What is your favourite genre?
I would have to say my favourite genre is fantasy. The worldbuilding, the characters, the creativity, all of it! I find that a good fantasy book is always the perfect way to melt out of real life and into the pages.
Do you have a favourite book, series, or author? Or can you list some of your favourite?
I can easily say that my favourite series of all time is the All Fall Down series by Ally Carter (severely underrated by the way!); I lose track of how many times I've read and reread the trilogy. But I have to say that Sarah J. Maas is my favourite author. I love her work and how I can so easily become entranced in her stories and really have that sense of empathy for the characters.
Do you have a terrible book habit and if so, what is it?
I am very proud to say that I am not one to dog-ear the pages, but I do have a bad habit of hyper fixating when I find a really good book and my sleep schedule and homework sometimes get a little bit lost in the process. Also, I think a lot of readers are also guilty of this, but my TBR is getting wayyy too long and I'm struggling to catch up.
What is a book or story from your childhood that you loved?
When I was little, Dad would read me Disney's Lilo and Stitch (a fairly wordy picture book) until I got to the stage where I could read it back to him. As one of my first and favourite storybooks, it holds a very special place in my heart.
What's your favourite food?
This might be a little bit controversial, but my favourite food is easily black liquorice (especially dark chocolate bullets!).
If you could live anywhere (fictional worlds included) where would you live?
Although I'd love to see some of my favourite fictional worlds brought to life and be able to immerse myself in them, I can't forget how dangerous most of them are and I can't imagine that I would fare very well when faced with murderous faerie princes or ancient, malevolent beings.
What do you love about the St Paul's Library?
I love that the St Paul's Library is such a lively environment. The library has something for everyone and there's always people in there who've found their place and they're just enjoying themselves (and sitting in the air-con because it's so hot outside). Additionally, I am a massive fan of the selection of books that the library has available, but it isn't helping me shorten my already extensive reading list!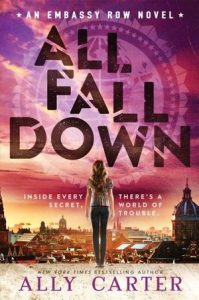 If you could meet a character from a book, who would it be?
There are so many fictional characters who I admire and absolutely adore, I can't pick just one to want to meet! My shortlist would definitely include Grace Blakely and Alexei Volkov – All Fall Down, Ally Carter; Rhysand – A Court of Thorns and Roses, Sarah J. Maas; Cardan Greenbriar – The Cruel Prince, Holly Black; and Aerin Kelly – The Amateurs, Sara Shepard. (There are so many more, but that would be a very long list).
Do you like dressing up for Book Week? If so, what's your favourite character outfit? Or who would you most love to dress up as?
I am always excited for an opportunity to have a bit of fun and dress up, especially when it's for a special occasion! Since the pandemic has prevented us from being able to hold Book Week parades for the last couple years, I have so many ideas and I have no idea how I'm going to decide.
What's your favourite subject at school?
Even since primary school, math has always been a favourite of mine, but if there's a short story fiction unit in English then there might be a little bit of competition!
What would you like to achieve in your year as Library Captain?
In my year as Library Captain, I would like to keep up and improve upon all the awesome work that's already been done. I'm hoping for heaps of fun activities to get everyone involved and appeal to a broader variety of students. The library really is such a positive and diverse environment; I truly believe that everyone can find something to appeal to them.