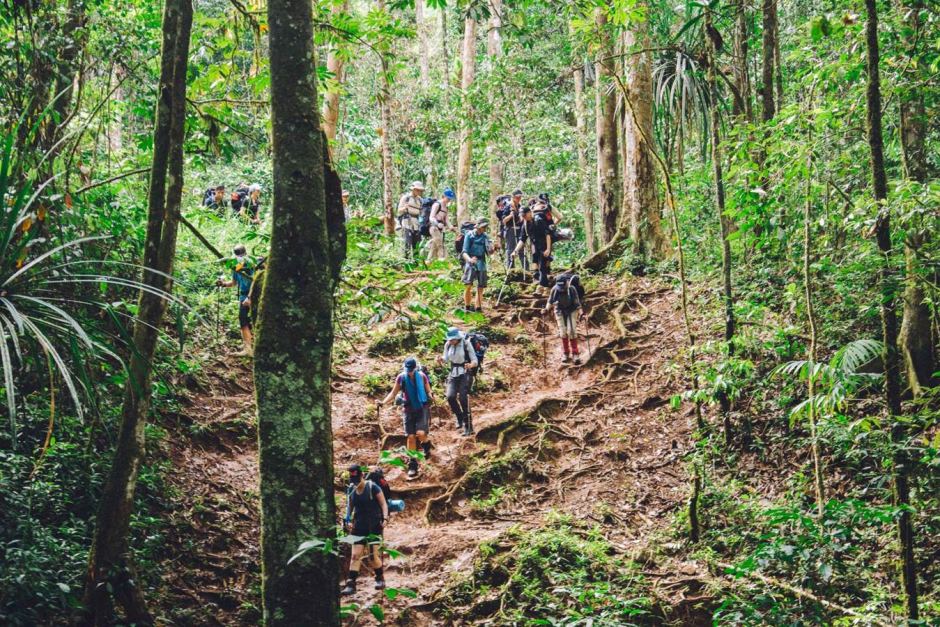 Kokoda Challenge 2019
A wonderful opportunity is being offered to our Year 11 and 12 students in 2019 through the Experiential Learning program. Expressions of interest are being called for from students in these year levels next year to join the School's first expedition trekking the Kokoda Track.
The ten day experience will take place in Term 4 next year, with tour participants travelling to New Guinea in the final week of the September holidays and then hiking the track throughout the first School week of the term. There will be 16 places held for current students and four places will also be offered to past students; so an opportunity exists for our graduating seniors to be involved.
The Kokoda Track is deeply embedded into Australia's War history and hiking the Track is becoming an adventure for Australians, in a similar way to which visiting and participating in the ANZAC Day Service at ANZAC Cove has become something of an Australian rite of passage.
This tour represents a fantastic opportunity for senior students to experience this unique adventure at a very important time in their lives. The trek is physically demanding but can be lifechanging. The landscape through which the track winds is truly spectacular, and the local people offer visitors the chance to gain an insight into their unique lifestyle and experience their warm hospitality.
The Kokoda Track experience will become an annual offering to senior students at St Paul's and will represent the culmination of the School's Outdoor Education program. The trek is being offered through Adventure School Treks, an organization with 17 years' experience guiding school groups across the track.
Students interested in taking part in this adventure must complete an expression of interest form and return this to Mr Howes in the Wellbeing Centre, or Mrs Farmer in the Krebs Centre by the Monday 19 November. All current Year 10, 11 and 12 students have been emailed these forms.
An information evening will be held in the final week of Term 4 this year, on Wednesday 28 November at 6:00pm in the Theatre. The cost of the adventure, preparation requirements and other details will be outlined at this meeting. Representatives from Adventure School treks will be present to lead the discussion and answer specific questions pertaining to the trip.
Places are strictly limited and if the tour is oversubscribed a process of selection will take place. Submitting an expression of interest will simply place families on a mailing list and you will receive an invitation to the information evening.
Mr Cameron Howes
Head of Experiential Learning Development