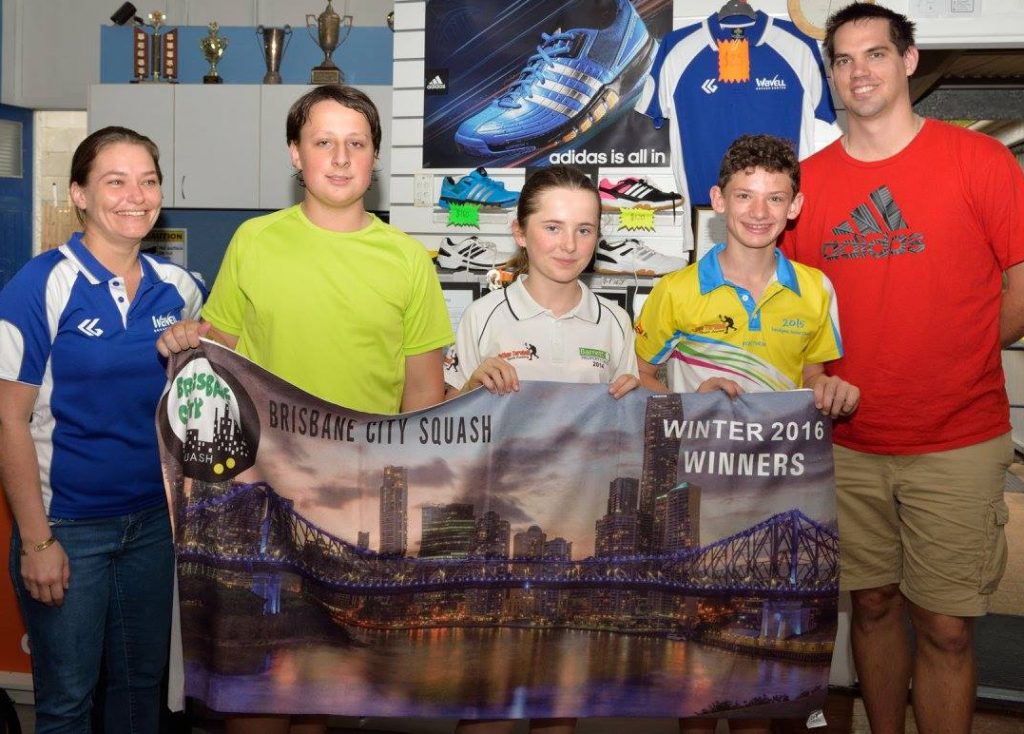 Junior Squash Champion
Over the holidays, Kathryn Payne (Year 7) and her team mates played in the finals for the Brisbane Juniors Squash Winter Season – Division 3.
The Division 3 Sandgate team were the only Sandgate club team to progress to the finals – and they won!
Pictured below is a very proud moment for the team and their coach.
Congratulations Kathryn, we are very proud of your efforts!