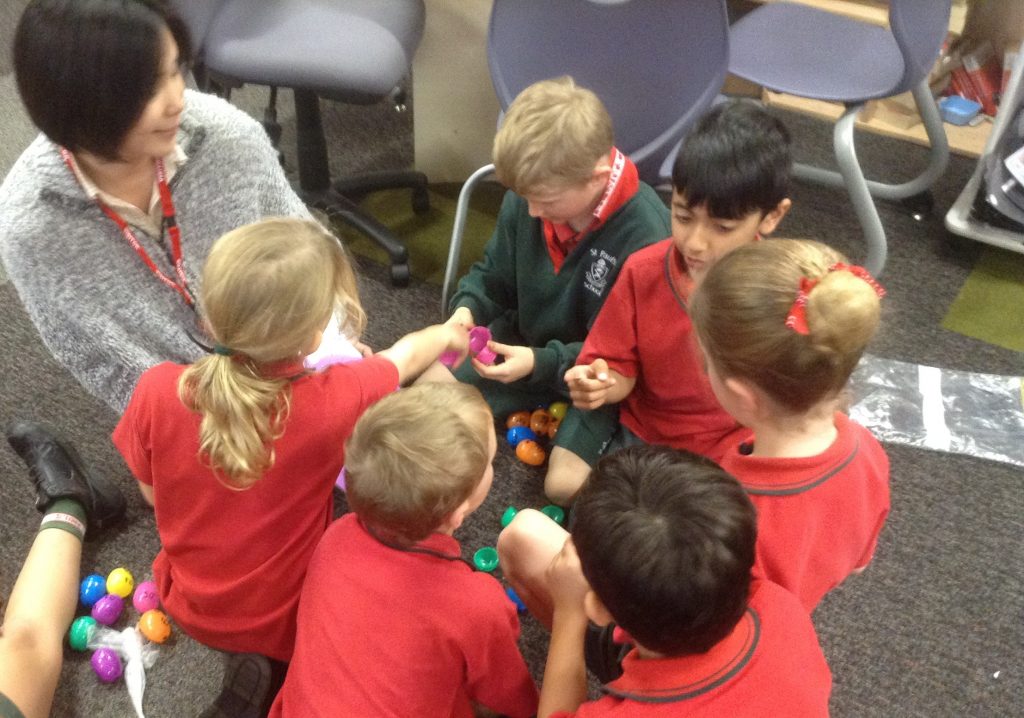 Junior School Japanese Visitor
Things are always exciting and fun in Junior School Japanese!
We are lucky enough to have Yoshie Sensei working alongside Mr Mackenzie-Smith for the next few weeks. Yoshie has two of her own children in the Junior School at the moment, enjoying an immersion experience in some regular Year 1 and Year 3 classes.
While her children study at St Paul's, Yoshie has volunteered her time and effort to work with the Junior School Japanese students. Yoshie Sensei has helped students with Japanese conversation skills and their learning of the script, Hiragana. She's lots of fun and a valuable addition to e language learning in the Junior School. Thanks, Yoshie!
Yoshie is pictured working with students of Year 2 Blue.