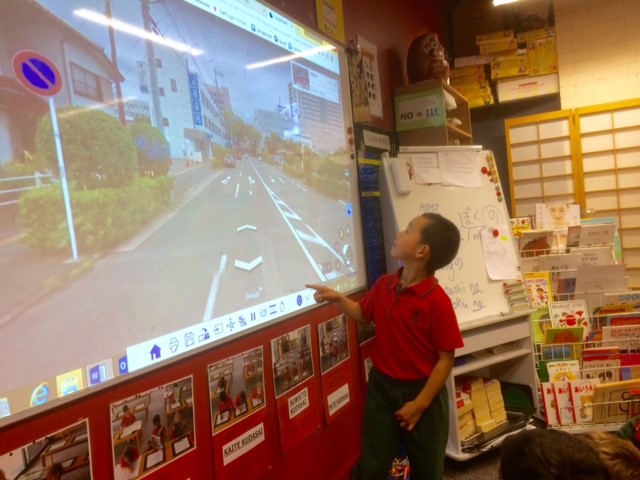 Japanese visitors in Junior School
We are privileged to welcome students from across the globe, who come to study here at St Paul's. In Junior School, we currently have two Japanese students here with us for one month. As we teach Japanese in the Junior School, it's really fantastic for students to practise their Japanese with native speakers. Yoshi is in Miss Kenny's Year 2 class and his older sister, Tomoka, is in Mrs Mayoh's class in Year 4. Their mother has volunteered to be our Japanese assistant for a month and she helps in every year level from Pre-Prep to Year 5. We are very thankful for her time!
Today, the class wanted me to ask Yoshi some questions in Japanese that they found hard to ask him in English like, "What is the most popular food in Japan?" and "Do you walk to school like other Japanese kids?"
We are currently learning how to listen to directions in Japanese and also say some basic directions such as "left, right, forward, back and up and down." We thought it would be a good idea to visit Yoshi's house in Japan (via Google Earth) as he gave us directions from the city centre to his house in Japanese. The kids were enthralled and so astounded that they could understand much of what Yoshi was saying in Japanese.
Yoshi also showed us his Kendo skills (Japanese sword fighting martial art) with one of the wooden swords we have in the classroom. Arigatou, Yoshi.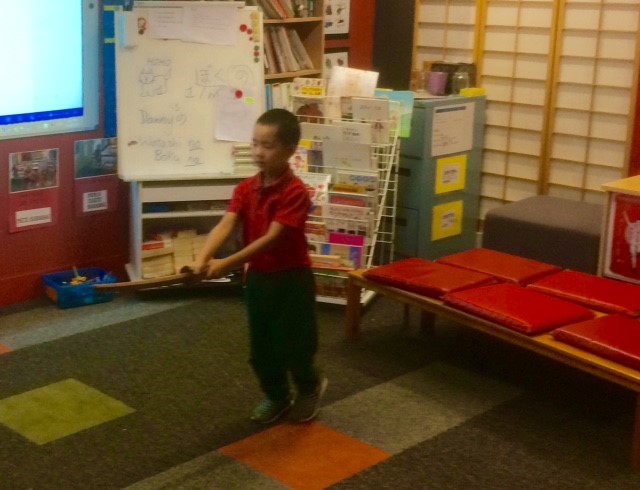 Charles Mackenzie-Smith
Head of Learning (Global Sustainability) & Japanese Teacher