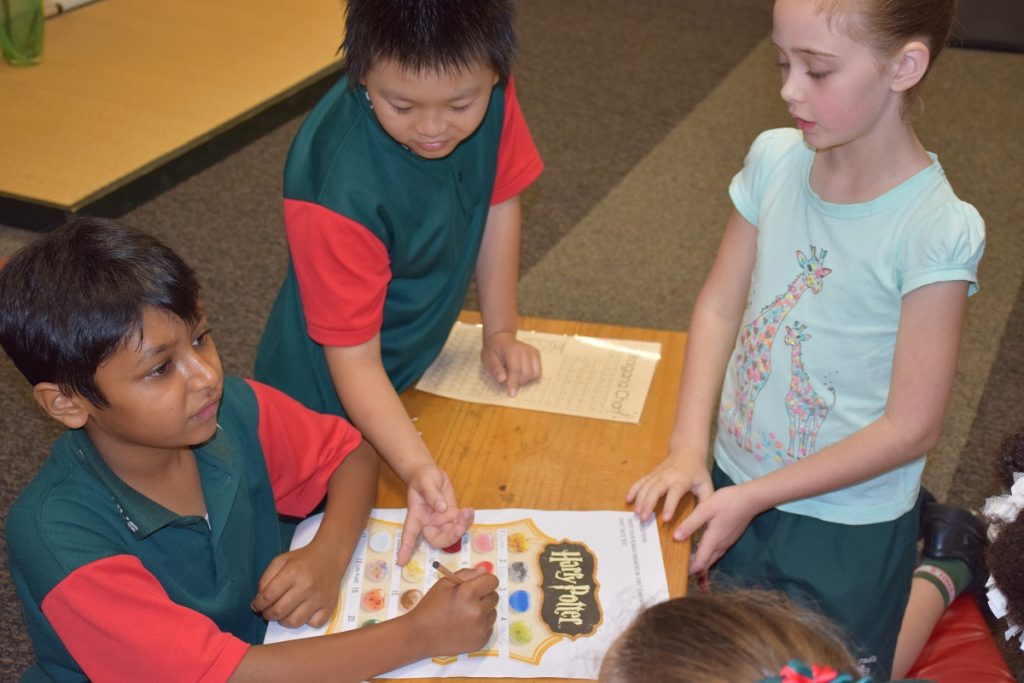 Japanese Language Enrichment Program
Last Friday saw the commencement of the Junior School Years 3-6 Enrichment Program for Japanese, the Sora Club.
Sora (pronounced 'soh-rah') means 'sky' in Japanese and is named as such to encourage students to reach new heights in their language studies. This is part of an exciting new vertical grouping system (Years 3-6) that we are trialling in with the aim of accelerating students' Japanese Proficiency.
Students will receive an extra lesson every week and are expected to do at-home preparation for each class. Preparation is done through our online learning platform called 'Learn' and through another called,' Education Perfect'. Each semester, the students' Culminating or Summative tasks will be centred on real world conversations with native-speaking Japanese people.