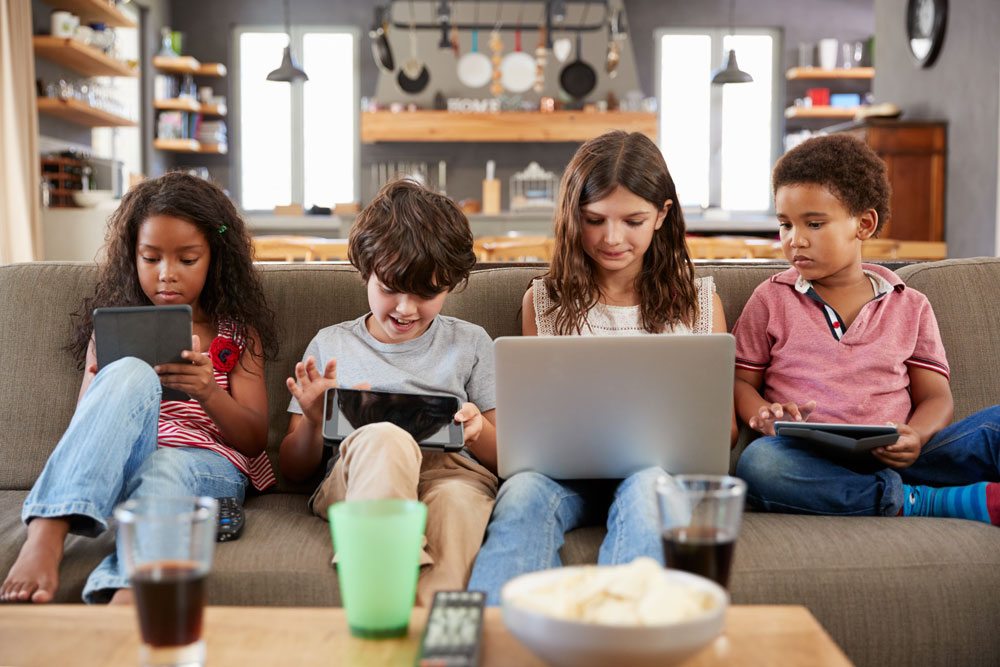 iOS12 Screen Time
iOS12 has settings which can be tailored by parents. Restrictions and Parent Controls are now located in a feature called Screen Time.
As a parent, you can have access to:

·        Weekly Reports of your children and your use across multiple devices (needs cloud connection)

·        Downtime – Allows you to turn off your device functions between set times aka 7.30pm – 6.00am and a device can still make calls. However you can set a white list of apps which can still be used during this time. This could be used by parents who have a filter device/service at the home – you can set the device to screen out games at school! i.e. 08.00am – 3.00pm and still allow the apps numbers, pages, safari, email….

·        App Time limits by category, by app, across devices which are connected via iCloud. You can set an overall top time limit for categories i.e. social media and games. You can set a time limit targeting an app i.e. Fortnite or Snapchat.

·        Content and Privacy Restrictions – these are the older Parental controls with new additions

Screen Time breaks down:

·        How many times you pick up your device & by hour (aka like checky)

·        Break down usage by App, Category, Time, Daily average of app use and Day (and last 7 days).

This may help parents contextualise their child's device usage.

Screen Time can be performed by App or website or category and will allow a parent to have a quick overview usage.  Parents will easily see if it is appropriate or where they need to take action.

Example: Fortnite rated 12+

Yes this looks at websites and functions.

Note: this does not mean a child has 3 hours of game play: 2 hours Max and 1 hour Max of Fornite

Time Limit:

What happens when you reach the time limit?

·        You get a warning 5 minutes before hand

·        Then a screen pop up shuts off usage

·        As a parent you can provide a code to your child to continue when this happens.
More information can be found on the Anglican School Commission's Cyber Safety page HERE.
Judy Bolton
St Paul's School Cyber Safety Champion
Feature image sourced from: National Society of Gifted and Talented.